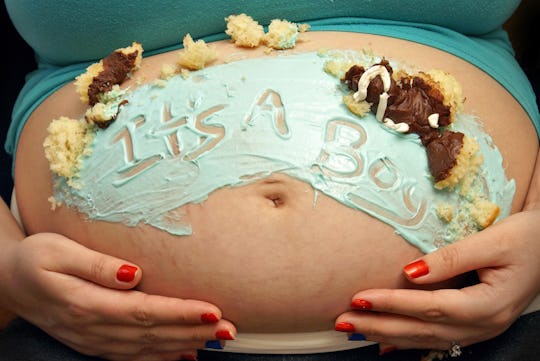 Fotolia
15 Moms Reveal The Rude Comments They Heard When They Announced Their Baby's Sex
If there's one thing I've learned in 34 trips around the sun, it's this: people are weird and I don't understand them. I like people (usually), I respect people (at least on a basic human level), but I'm often confronted by things that make me fold my arms, cock my head to the side, and think, "WTF is up with that?" Take, for example, anything to do with pregnancy and parenthood, because people say some truly bizarre sh*t. So I asked some parents to share the rude comments they heard after announcing their baby's sex and, once again, my belief that people are weird AF did not fail me.
Here's a little hint for any parents or would-be parents: once you have one, people will put pressure you to have a second child of "the opposite" gender. So if you have a boy, everyone will tell you that you need to have a girl. If you have a girl, you need a boy. This is all bonkers for a few reasons, including but certainly not limited to: most people have zero to no control over this, it absolutely doesn't matter, and even if it did matter, it's no one's damn business.
My first child was a boy, and my second a girl, and the number of people acting as though I had done something right in having "one of each" is perplexing and, honestly, sort of off-putting. Praising my cleverness for having had a boy and a girl (which I literally had nothing to do with) is at best annoying and at worst feels like my love for them is somehow based on the gender dynamic they bring to our family, rather than the fact that they're amazing individuals who complete our family. Still, in the grand scheme of things, the people around me have been cool.
Many of my comrades, however, haven't been so lucky: