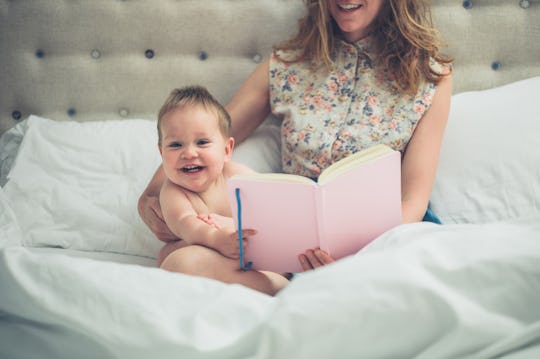 LoloStock/Fotolia
18 Moms Share The One Thing They Hope They'll Pass On To Their Kids
As a mother, I can attest to how often us moms worry we're doing everything wrong and, as a result, screwing up our kids. So it's nice (read: necessary) to stop our self-hazing and reflect upon — even for a moment — all of our positive traits. It's difficult to look at ourselves in a favorable light, which is unsettling because moms are so incredible. So, I asked moms to share the one thing they hope they'll pass on to their kids and, surprisingly, they were all very forthcoming. It's obvious that we, as mothers, want to pass on our most flattering attributes to our children, but since we are taught to be modest, it's sometimes difficult to get moms to discuss their greatness.
I'd like for my children to get my confidence. While I struggled with my weight throughout my young adulthood, I never allowed it to define who I was. My confidence is partly innate and partly learned/taught. My paternal grandmother was the most self-assured woman I ever knew. Sure, she had many insecurities, some probably no one knew about, but the way she presented herself was always with boldness. She spoke like she owned the conversation and when she entered the room, everyone knew to pay attention.
My mother always told me I was the best at everything I did. She inflated my confidence and she did it deliberately, knowing how important it is to build self-esteem in girls. Because of my mom and my grandmother, I hardly ever falter when speaking my mind. I grab opportunities the moment they appear on the horizon and create my own when I can't see any. My self-assurance allowed me to not be a follower when I was younger, and to generally not care what people say or think about me. That confidence is what keeps me afloat when I feel like I'm drowning. I want my kids to have it, too.