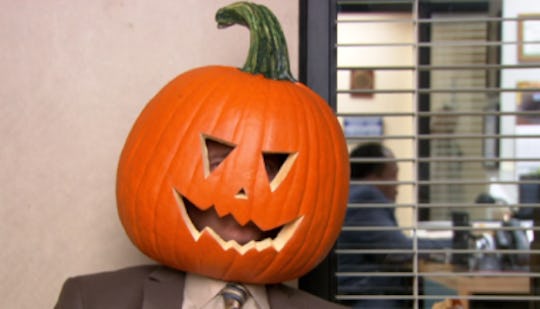 NBC
These 29 Hilarious Halloween Memes Will Make You Laugh So Hard You Spill Your Potion
Halloween is the best holiday in the history of ever. It's full of spooky decorations, haunted houses, and Hocus Pocus. Needless to say, I love a good Halloween meme to send my friends this time of year. That's why I found 29 funny Halloween memes to surprise and delight your senses this October 31.
From scary reminders of horror movies past, to laughs about "sexy" costumes and overdoing it on candy, there's a Halloween meme for everyone. The great thing about memes is that they're so democratic. Literally anyone with a good idea and access to the internet can make one. (Of course, that's also its biggest drawback. People don't realize that some of the memes are made of real people with real feelings, and they can be hurtful.) But Halloween memes that stick to pop culture references and universally freaky and/or hilarious seasonal experiences are all in good fun, because everybody's in on the joke. So if you're looking for memes to share during this, the spookiest of seasons, look no further!
These memes are totally share-worthy, and take the best of the holiday and mash it up with what's popular right now. It doesn't matter if it's from TikTok or Twitter, just so that it is fun and friendly.