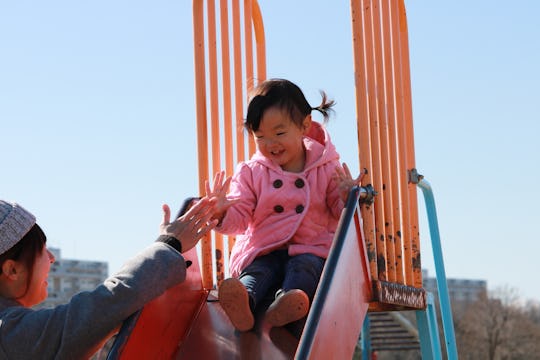 apple713/Fotolia
7 Low-Key Ways Your Toddler Is Trying To Say "Hey Mom, You're Doing Great!"
The moment your child becomes a toddler your patience, ability to adapt and overcome, and mostly, your sense of humor, are tested. And with so much change and frustration and boundary-pushing, it can be easy to miss the little moments. You know, the moments when your toddler is trying to say, "Hey mom, you're doing great!" Well, I say it's time us toddler moms slow down and make an effort to notice these seemingly unremarkable moments more often. After all, we need all the validation we can get.
To be honest (and at the risk of sounding like I'm bragging), my son has been sending low-key appreciation vibes my way since the day he was born. That first moment he looked into my eyes, I felt it. That subtle "good job pushing me out, mom" message came through, loud and clear. I knew, even as a brand new baby with little-to-know knowledge of what in the hell just happened, my son was grateful that I brought him into the world.
Now, my son won't always flat-out tell me when I'm doing OK, but I've learned to pick up on the little things that let me know he appreciates my constant sacrifice, dedication, and love. The way he screams my name when he's sitting on the toilet and needs help wiping, for example. Or how he always chooses me to carry him when he's tired, even if we're walking around with 29 other people. So, again, we might not always notice, but our toddlers are trying to give us proverbial pats on the backs, and in the following ways: