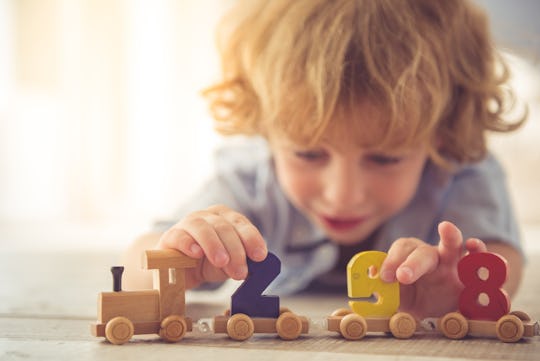 VGstockstudio/Shutterstock
7 Ridiculous Things I Actually Worried About When My Kids Were Toddlers
I may come off as cool and collected to the people who know me, but I'm usually pretty stressed. I worry less than some other people I know, sure, but my anxiety levels are still way too high for me to feel comfortable. I worry about all sorts of things that are statistically unlikely, like kidnappings and getting killed by lightning. I realize a lot of what I stress about seems silly, and the ridiculous things I actually worried about when my kids were toddlers probably top the list of irrationality. But, a mother's worry isn't always rational, my friends. Kids, of course, brought out the worst of my anxiety and I often wonder if I am going to live to see them graduate high school because of the constant stress I'm under caused by nothing more than their existence. But, that's on me, not on them.
At night, as soon as my head hits the pillow, my mind starts to wander. I "what if?" myself into a spiral of agonizing turmoil. Everything that can go wrong, goes wrong in that insane mind of mine. Truly, I think of the most horrific things and then hate myself for thinking about those things. It's a never-ending cycle of terrible thoughts followed by guilt followed by more "what if." I don't know why my mind works the way it does, but I do know my mother is the same way. I still have to call her whenever I get home from whatever gathering I am going to. I have to check in with her every day. I'm so used to it by now it's intuitive.
After surviving the newborn stage and the first year of my kids' lives, I thought many of my new-mom worries were going to be left behind. And while some definitely were, new ones surfaced, too. It seems as if every stage of parenthood brings a new level of stress. What seems all-consuming in the infant years, will be ridiculously silly in the toddler years. What seems like overwhelming during the toddler years, will seem completely moot during the pre-schooler years. And so on and so forth. I honestly don't know if there will be much left of me by the time my kids are teenagers. Until then, however, I will worry about everything else in between.