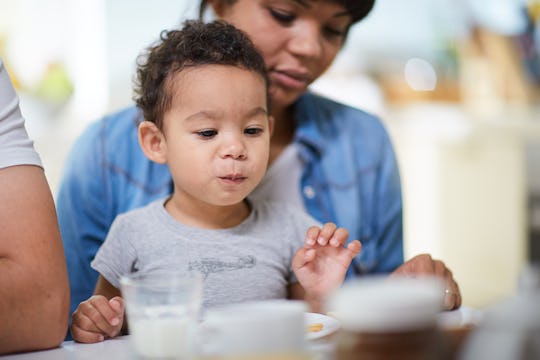 Fotolia
7 Things You Don't Have To Do When You're Raising A Boy, Even Though Everyone Says You Do
We like to paint aspects of our lives in broad swaths of generalization. It makes things easier to understand and to categorize. For example, dogs are friendly and cats are chill; families like minivans and single people are more likely to drive sports cars. Unfortunately, do the same thing with gender. When a woman is having a boy, blue onesies are gifted. If she's having a girl, everything is pink. It doesn't have to be that way, though, and there are things you don't have to do when raising a boy, even though everyone says you do.
My partner and I were guilty of gender stereotyping our first son in a few unconscious ways. I went gender neutral in every way I could think of, but once he was older I caught myself daydreaming about him playing sports, and my husband and I talked about whether he'd be better at either baseball or soccer. We contemplated if he'd play on travel teams and if he'd continue to play in high school. Turns out, he hates soccer and is not exactly graceful (or fast).
I realized that I'd been pegging my gender assumptions on my son, even though he'd given me every indication that he was not into sports. Like, at all, and obviously that was fine. I just wish I'd realized it sooner. While gender stereotypes are difficult to completely disassociate yourself from, there are things you don't have to do with boys that people automatically assume you do. In the end, parent the kid you have, not the kid people think you should have.