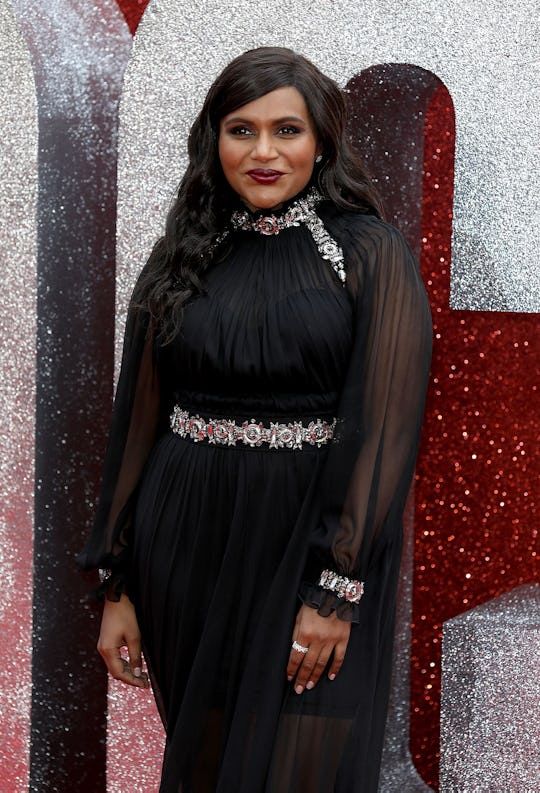 Tim P. Whitby/Getty Images Entertainment/Getty Images
7 Times Mindy Kaling Got Super Real About Being A New Mom & The World Loved Her For It
Beyond being everyone's favorite funnywoman and one of the world's most adored celebrity moms, Mindy Kaling is also super real about new motherhood. Ever since the arrival of her daughter — Katherine Swati — in December 2017, the new mom has been earning new fans everywhere for her down-to-earth and honest approach to what life has been like, both personally and in her booming career, with a baby in tow.
Kaling has stolen the hearts of countless fans who have followed her career since her days on The Office and into her own hilarious series on Hulu, The Mindy Project. And since becoming a mom last year — along with her roles in movies such as A Wrinkle In Time and Ocean's 8 out all in one year, plus her new show, Champions, on NBC — the 39-year-old actress has gained an ever larger and devoted fan following. Not too shabby if you ask me.
But what many of her fans have come to love about Kaling, as of late, is her ultra down-to-earth approach to life and parenting in an imperfect world. From photographing her breast pump in the corner of her hotel suite to noting that her daughter may one day be mad at her for keeping the infant's photo off social media in effort to protect her privacy, Kaling's never been more lovable and appealing.
With all that said, here are some of the star's most relatable motherhood moments so far.