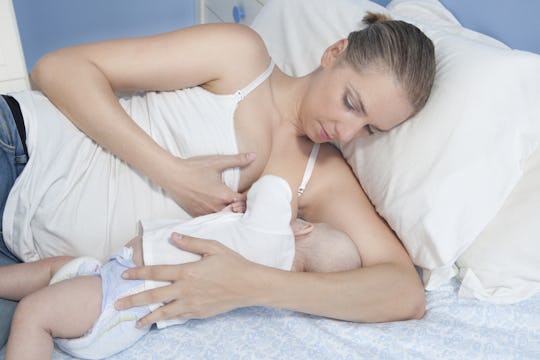 Fotolia
8 Emotional Struggles Every Mom Experiences When Her Kid Decides To Self-Wean
As a new mom, my goal was always to breastfeed for the first 6 months. Once my baby and I passed that milestone, I set my sights on a year. Then, almost without me noticing, 18 months had passed. Suddenly I had a 2-year-old toddler and we were still enjoying our breastfeeding relationship, so I was in no hurry to have it end. So, I decided he would decide when we stopped and self wean. I thought it would be easier, which is to say I didn't think I'd deal with the emotional struggles every mom experiences when her kid self-weans.
Before I had a child, I didn't know what extended breastfeeding meant and thought I would stop breastfeeding way before my son could talk. However, when each milestone came and went and both of us were still happy to continue, I wondered why I thought I needed to stop breastfeeding in the first place. In fact, many of my mom-friends were still nursing and my husband was very supportive, mostly because breast milk is free and morning nursing cuddles in bed meant we could snooze a little later, but also because he's just fantastic and supportive, regardless.
So the decision had been left to our toddler to decide, and after 910 days of breastfeeding, he gave it up. Just. Like. That. He was just fine with his decision, but I must admit I've been struggling. I have a feeling I'm not alone (please, someone tell me I'm not alone) because while I thought I would be happy to stop breastfeeding, it's proving to be more difficult than I thought it would be. Sigh.