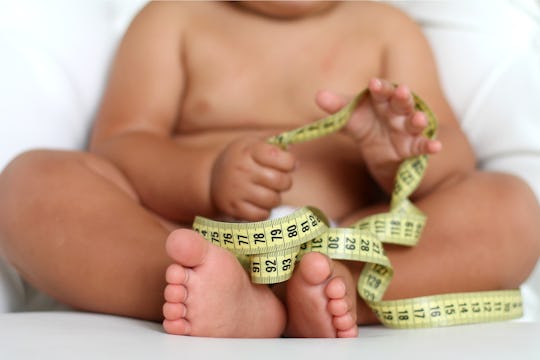 Fotolia
8 Things People Feel Fine Saying To Boys About Their Weight (And Why They Shouldn't)
Rather naively, I thought there was a number of things I wouldn't have to worry about when I found out I was going to be raising a boy. I honestly thought body positivity would come easily, I wouldn't have to worry about rape culture affecting my son, and (if he continued to identify as male) he would be safer when walking on a sidewalk or going to some high school party. I already know I'm wrong, because I've already noticed that people feel fine saying certain things to boys about their weight that are just as harmful, just as hurtful and just as toxic as the things people say to little girls about their bodies. In other words, in this demanding culture that has set "beauty" standards, you can't win.
As a proud feminist mom, I knew that if I had a daughter I would be prepared to help her fight against the social messaging that would teach her to hate her body on a regular basis. I didn't realize, though, that toxic masculinity is just as harmful to little boys as it is to little girls, and my son is (and probably will continue to be) bombarded by certain images and messaging that tell him that his little body isn't good enough, either. He needs to have an amazing amount of muscles; like, an ungodly and unhealthy amount of muscles. He needs to be big, but not too big; just enough to take up the space that men are allowed and expected to take up. He needs to be "strong" and "tough" and his weight should be representative of that strength and toughness. It's already starting, and he's just a toddler. While I know that if my son continues to identify as a cisgender male, he won't be constantly scrutinized or sexualized or dehumanized the way women are, but his gender doesn't save him from hurtful comments about his body. Our society is unkind to everyone that doesn't fit a mold that has been established ages ago.
So, just as I would arm a daughter with tools to fight against these cultural norms, I am working to arm my son with tools, as well. I want him to continue to be confident and body positive, because right now he has no idea what is waiting for him. He gets to play with action figures and be blissfully unaware that, one day, that body type is what society is going to expect from him if he is to be considered "a man." That's why the following things people feel comfortable telling boys about their weight needs to stop. Like, yesterday.