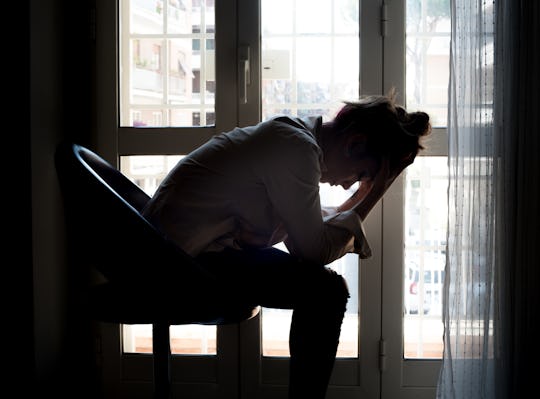 fabioderby/Fotolia
8 Post-Birth Feels No One Is Allowed To Blame On Your Hormones
As women, I'd say we're pretty used to our "inconvenient" thoughts and feelings being attributed to "raging" hormones. My "time of the month" has been blamed for bad moods and moments of assertiveness, as if women aren't allowed to have valid opinions. When I got pregnant, hormones were blamed for every tear and frown. And when postpartum life seemed unbearable, people dismissed my real feelings and symptoms as "just hormones." Not OK. There are some feelings no one is allowed to blame postpartum hormones on. It diminishes the real experiences of postpartum moms, can cause people to ignore red flags and fail to get help for serious conditions, and it's, you know, sexist AF.
Study after study shows that women are more likely to be dismissed by health care providers when they report pain or other symptoms. One study published in the Academic Emergency Medicine showed that women were 13 - 25 percent less likely than men to receive pain medication in the ER, when reporting the same level of abdominal pain, and waited an average of 16 minutes longer for that medication. WTAF? Researchers at Women's College Hospital in Toronto report that health care providers are likely to treat women's pain as a mental health condition. Seriously? I, myself, experienced this to varying degrees after delivering all three of my babies, so I guess I shouldn't be surprised. But holy hell this is so infuriating. I shouldn't have been constantly questioned as to whether or not the pain was "as bad" as I described, and I didn't need to be constantly reminded that hormones were at play. Later, people blamed everything from depression and anxiety to exhaustion and guilt on postpartum hormones, and I was left to suffer alone.
While I know that many of these symptoms can be caused by hormonal changes, that doesn't mean that they aren't real, deserve to be dismissed, or don't require treatment by licensed professionals. There are so many postpartum feels that we have to stop blaming on hormones, especially if we, as a society, are going to continue to claim we care about new moms.