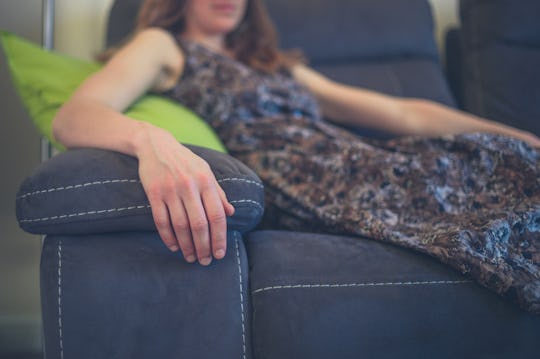 LoloStock/Fotolia
Sorry, But Free-Range Parenting Doesn't Make Me Lazy
A few weeks ago, I heard a knock at the door. I glanced down to make sure I was decent and answered with my toddler on my hip. A neighbor was looking for her daughter. I said, "She's not here, but my kids are at the park. Maybe she's there, too." My neighbor looked shocked and said, "I would never let her go to the park alone." She didn't directly question my parenting but the implication was clear: I was a bad mom. I'm not, though, and free-range parenting doesn't make me lazy or neglectful, either.
We live in a culture where moms are expected to do it all — often far more than our own moms did and always way more than our male co-parents. If we dare let our kids do things like walk to the park, play outside, or even wait at the school bus without hovering over them, we find ourselves on the receiving end of some serious judgment and shame. I should know, too. Before my kids reached ages where I felt safe giving them freedom to roam and play independently, I judged the hell out of free-range parents, too.
Then, a few years ago, my family moved to a small town. Our older kids (ages 7, 9, and 12) were fully capable of walking to the park, or playing in the meadow behind our house without me. Our 5 year-old could ride his bike up the street or play in the back yard alone, and although I still keep a pretty close watch on our toddler I don't have to touch him all day long. In fact, I would prefer he learn to gain some independence, too. The kind of parent I used to judge was the kind of parent I quickly turned into, and the kind of parent I still am today. Funny how that works, huh?
I have my limits, of course. I would never let my 9-year-old ride the subway in a busy city alone, like Free-range parenting movement founder Lenore Skenazy. And for the most part I don't think it's age-appropriate to leave our kids home alone or in the car by themselves. But when my kids say, "I'm bored," I'm probably going to tell them to go do something outside and without me, and that doesn't make me lazy. Here's why: