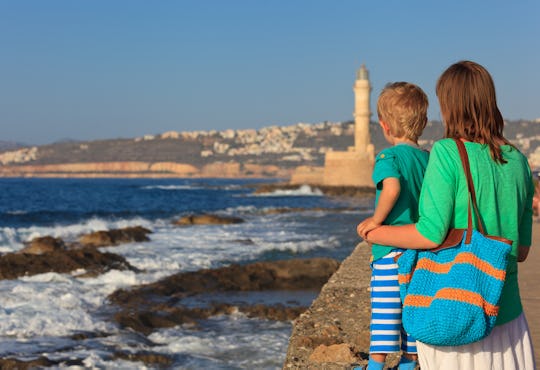 nadezhda1906/Fotolia
8 Struggles Only Lighthouse Moms Can *Really* Understand
I've tried numerous parenting strategies. I was a free-range parent, until my toddler ran away from me in a parking lot. Then I became a helicopter parent and always kept one eye on my kid. Following my daughter around was exhausting, though, and that's when I read about lighthouse parenting. I learned that I could be a beacon of strength and comfort for my child, from a distance, and I knew this parenting philosophy was the perfect fit. It hasn't been easy, though, and there are struggles only a lighthouse mom can really understand.
Lighthouse parenting was coined by Dr. Kenneth Ginsburg in his book Raising Kids to Thrive. The basic foundational idea behind the philosophy is that we, as parents, should be like lighthouses for our kids: stable, consistent, protective role-models. We should be giving them enough freedom to become themselves, enough guidance to make good choices, and enough room to make mistakes and experience natural consequences. Sounds great, right? Well, in my experience it absolutely is, but it's not a perfect set-up either. Like any parenting strategy, it doesn't work the way you'd like it to 100 percent of the time.
Lighthouse parents are supposed to encourage their kids to come to them and talk through problems and feelings, which is an awesome way to connect with your child, no question. But sometimes all my kids want to do is talk, and I am stuck hearing about my 8-year-old daughter's worst day ever for hours on end. Then there are the days when I ask how she's doing and receive nothing more than an eye roll and a sigh. Lighthouse parents try to let their kids make choices as often as possible, but sometimes they refuse to choose or make bad decisions that everyone has to live with. Watching your kids fail or fall is pretty much the hardest thing ever, even though you know it's necessary. I still think lighthouse parenting is a logical loving way to parent my kids, but some days it's nothing short of difficult. The struggle is real.