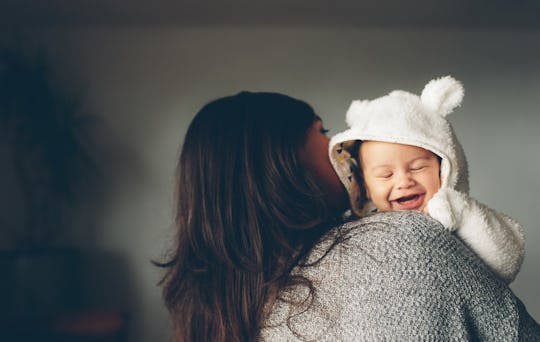 Fotolia
9 Creepy Things My Mother-In-Law Actually Said To Me When I Was Recovering From Childbirth
To say that my mother-in-law and I have a "tense" relationship is sort of putting things mildly. We didn't get along when my husband and I were dating, and once we eloped, things got even worse. I honestly think she got scared — worried that her relationship with her son and grandkids would change. When we had a baby, I thought it might improve our relationship, but sadly no, it actually made things really weird, you guys. Profoundly awk. The creepy things my mother-in-law actually said to me while I was recovering from childbirth need to be experienced to be believed. Shudders.
My mother-in-law is kind of an awkward person to begin with, and apparently me giving birth did something to the filter that she normal has in place to prevent her from sticking her foot in her mouth. My mother-in-law had a fresh stock of bizarre and inappropriate things to say to my face, over the phone, on social media, and even passive aggressively via other people throughout my postpartum period. She commented about my postpartum body, asked about when our baby was conceived, and asked about whether or not I was breastfeeding, when she knew I wasn't.
I realize it can be hard to know exactly what to say to a brand-new mom who is devoting 99 percent of her mental capacity to the new baby (you could try "he's so cute!" or "you're doing great!"), but it is not hard to avoid making a vulnerable woman who literally just gave birth feel like crap. Just avoid any or all of the things my mother-in-law said to me after the arrival of her grandchild.
Seriously, there are just things that you don't say to someone who is recovering from childbirth, especially not the person who just grew your grand child in their freaking body and absolutely deserves a break.