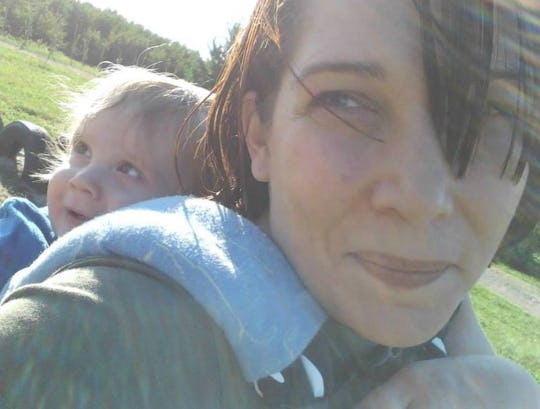 Courtesy of Steph Montgomery
9 Myths About Single Moms That Need To Die Immediately
Honestly, I can't relate to the stereotype of the depressed single mom, struggling to make it while trying to find a man to rescue her. I don't see myself when the quirky "best friend" mom or dowdy divorcée — who also, of course, need a man — or the aging professional who decided to skip the man and have a baby anyway, are portrayed on TV shows or in movies. These stereotypes give people the wrong idea about single parenthood, and perpetuate those damn myths about single moms that need to die, like immediately.
Being a mom is hard. Being a single mom is the hardest thing I've ever done. It doesn't help that people judge the hell out of you for having the audacity to parent on your own. It might be hard to believe, but being a single mom doesn't automatically mean that someone is poor, depressed, or struggling. If I stick to the truth, I have to admit that at times it was freaking amazing. Being a single mom didn't mean I couldn't keep a man, was always actively looking for a man, or even like men in the first place. In my case, I left my ex-husband, not the other way around. He couldn't keep me, and for the longest time I was in the least bit interested in dating or being around men in general.
It seems like single moms can't win or that society thinks they should apologize for even existing, which is pretty crappy considering how hard they have to work to juggle the responsibilities of motherhood, maintaining a home, going to work, and managing to get some "me time" once in a while. I think it's about time we bust some of the worst single mom myths, because enough is enough.