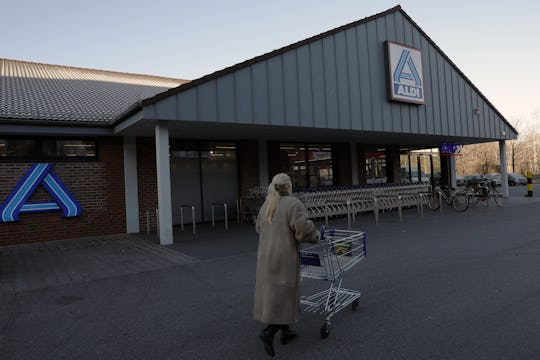 Michele Tantussi/Getty Images News/Getty Images
9 Things Every Aldi Mom Automatically Knows To Be True
When I first heard about Aldi, I thought it probably wasn't worth a trip. I mean, could it really be different than other discount grocery chains with no selection and crappy toilet paper? I was a bargain-shopping, meal-planning, single mom to two young kids, so I didn't have time to waste. Then I went, and guys, I was totally hooked. Once I got past their long check-out lanes, ever-changing selection, and the fact that you have to bring your own bags, I became an Aldi mom, and learned the many things every Aldi mom knows to be true.
Now that I'm a busy mom to five children, I rely pretty heavily on Aldi and my expert-level Aldi-shopping skills. It helps me make weekly meal plans for my family, and send my kids to school with lunches they will actually eat. Most importantly, I am able to save money — well, most of the time. Sometimes I find something I didn't know I needed until I got there, and end up spending more than originally planned. But, generally speaking, Aldi moms know how to navigate the store, so they can afford to buy a last-minute bottle of half-way decent wine for themselves on their way out.
I love shopping at Aldi, and over the years I've learned a few things from Aldi and other Aldi moms that I am happy to pass on to you.