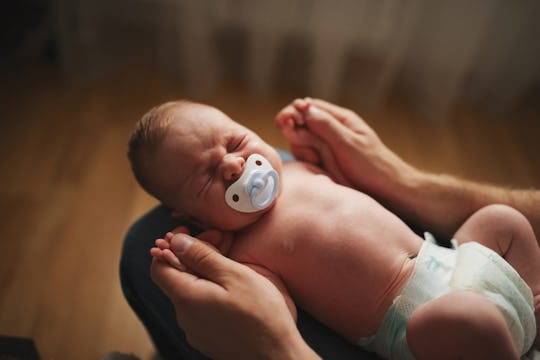 Aliaksei Lasevich/Fotolia
9 Things Every Postpartum Woman Should Do The Week After Her Baby Is Born
Meeting your baby for the first time is magical, but that first week of your newborn's life can fly by way too quickly. So, how do you make the most of those moments? Are there practical things that need to be done? Is there anything you can delegate? How do you prepare for the life-altering moment of childbirth that will make the postpartum weeks to follow enjoyable, rather than difficult? Having gone through it all myself, I've figured out that there are a few things every woman should do the week after she has her baby. Of course, every woman, baby, and birth is different, so these are more suggestions than hard-and-fast rules. But still, preparation is the name of the parenting game, so it doesn't hurt to figure out a few things you can do during that first week postpartum that will set you and your baby up for life.
Sadly, my own postpartum experience with my son was wrought with too much chaos to really be "enjoyable." Don't get me wrong, I was thrilled to have my son in the world, but he was sent to the NICU immediately after he was born and I didn't get to enjoy being around him the way I had planned and/or wanted to. That said, there are so many things I would do differently if I had the chance to do it all over again (sans the traumatic birth and trip to the NICU, of course).
Even with the unique difficulties associated with having a baby in the NICU for any period of time, I've realized that all new moms — NICU moms and moms who had complicated-free labor and deliveries — should do a few things to make that first week of their baby's life easier and more enjoyable. Because trust me when I say that your little one's first week of life will go by so fast, before you know it you'll be planning your baby's first birthday.