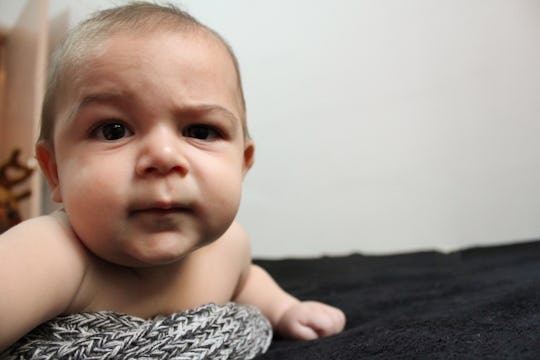 Marija/Fotolia
9 Things The First Six Months Of Motherhood Will Teach You About Your Baby
Personally, the first six months of motherhood was a mixed bag. I learned some harsh lessons about myself that made taking care of my baby seem overwhelming. For example, I was clueless, and no amount of research could help me feel like anything but a fish out of water. But after having three babies, I can tell you that you'll also learn important lessons during the first six months of motherhood about your baby, and those lessons will help you become the mom your little one needs.
These lessons not only altered my view of motherhood, but my understanding of who my baby was and what they needed from me to thrive. I can tell you that many of the things I learned were totally unexpected, too. For instance, I always thought that I would breastfeed exclusively and, since breastfeeding is "natural," that wouldn't be a difficult goal to meet. Turns out, however, that my body is incapable of breastfeeding exclusively, so I watched, instead, as my baby thrived on formula. I, honestly, had no idea that was possible.
I learned about the importance of sleep, for both of us, too. Sleep is life, and in the absence of sleep life definitely becomes difficult to manage. And I realized that just because everyone you know parents one way, doesn't necessarily mean that their parenting-style will work for you or your baby. By the time my babes were 6 months old, I could, for the most part, figure out what their cries were indicating they needed and how to best facilitate that need. As a result, and the end of those first harrowing six months of motherhood, I finally started to gain some confidence in myself as a parent.
I'm not going to lie: the first six months of motherhood is hard, but when you pass that milestone — and you will, without a doubt — you just might find that you've learned some necessary, helpful, and often heartwarming lessons about your baby (and yourself) in the process.