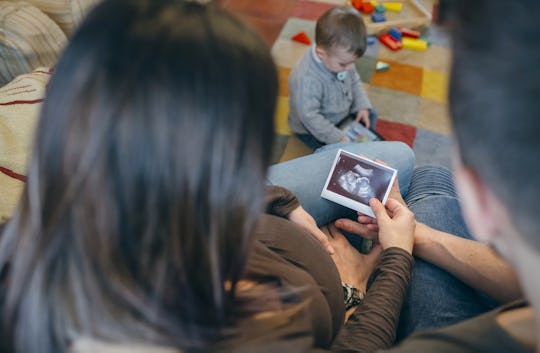 David Pereiras/Fotolia
9 Things You Should Do As A Family Of Three Before You Have Another Baby
Not to brag, but my family of three was pretty awesome. I had finally figured out what I was doing as a mom, and my daughter and I were an unstoppable team. So I was scared things would change if I had another baby. Spoiler alert: they totally did. In fact, I think going from one child to two was actually harder than going from zero to one. Looking back, there are so many things we did as a family of three, before we became four, that made that difficult transition so much easier, though. We were able to enjoy the life we had built together before we started building a new one.
For example, I am so glad we moved into a bigger home before our second child was born. I'm also glad I had a chance to have some special one-on-one time with my daughter, too, because after her brother was born our relationship changed big time. And as much as I love my son, and can't imagine life without him, I get pretty nostalgic for my former "mom-of-one" life sometimes.
Of course, there are also more than a few things I would do if I had a time machine. For example, I would definitely go back and have a silly maternity photo shoot with my daughter, or, at the very least, have someone take more pictures of the two or three of us. I wish I had traveled more, too, because going on vacation as a family of four isn't really a vacation at all. I also wish we had taken more trips to the park, museum, and even just gone to Target more often. These things can be fun with one kid, but they're exponentially harder with two.
When you add another baby to the mix, your life will change forever. So, before you take the plunge, there's a few things I recommend doing as a family of three. Trust me.