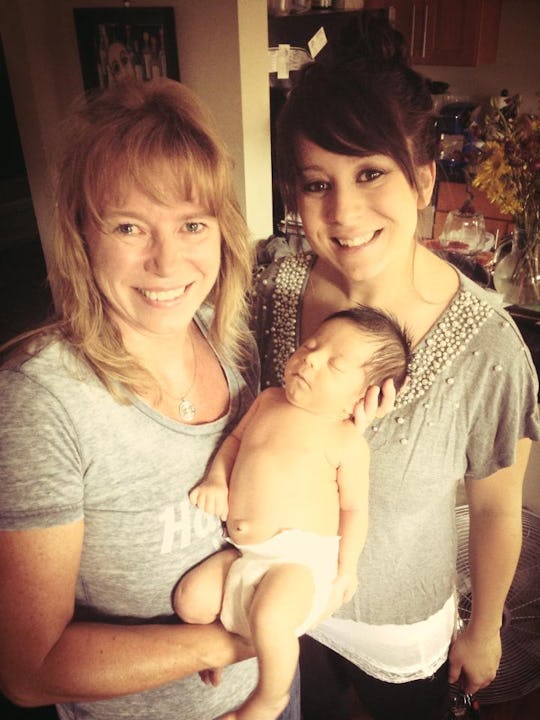 Courtesy of Danielle Campoamor
9 Things To Say To Your Mom After You Have A Baby
A month after I became a mom, my own mother came to visit and I distinctly remember a moment where she said to me, "See, this is what it's like," and everything clicked into place. I instantly understood my own mother better, viewing her through the eyes of a mom. Honestly, I couldn't believe she had done it so gracefully. Over the last year and a half, I've run through this whole list of things you'll want to say to your mother after you have a baby of your own.
I think the biggest thing I didn't understand before I became a mother myself was how all-consuming motherhood is in your own head. I called my mom at one point, when my daughter had been sick and we weren't sure what was wrong, and she said, "It's just the worst, isn't it, when you can't fix it?" At that moment, all of the times I had called my mom in tears or upset about something that she couldn't possibly have fixed, rushed back to me in a flash. I felt awful for putting her through that, and grateful for the patience and calm she had always shown when I needed her. I was in the thick of panic about my daughter's first fever, but she had been dealing with me — and my siblings — for over 30 years.
It certainly put my worry into perspective awfully quickly, and also reminded me that motherhood is a marathon, not a sprint. If I'm going to survive these motherhood ups and downs I'm going to have to get a little tougher, just like my mom.