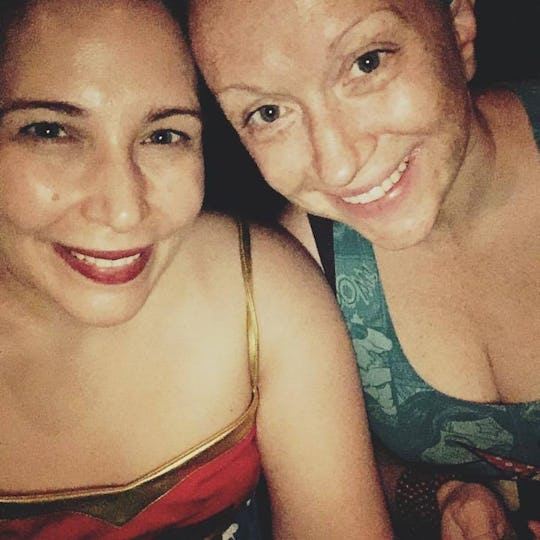 Courtesy of Steph Montgomery
9 Times My Mom Squad Literally Saved My You-Know-What
You've probably heard the phrase, "It takes a village to raise a child." In my experience, it's true. But I've also realized that it's takes a village of other moms to help "raise" me into the mom I need to be, too. That's why I'm so grateful for my group of mom friends, and I'm not exaggerating when I tell you that there have been so many times when this mom squad literally saved my ass. I can't imagine life without them, and honestly don't want to try. I honestly wouldn't be the best mom I could be if they weren't here cheering me on and backing me up and supporting me at every turn.
Never was their support more necessary than when I became a single parent. My group of mom friends gave me the support and confidence I needed to leave my abusive husband, survive as a working single mom, and eventually, when I was ready, put myself back out there and start dating again. Now that I've remarried, my mom squad is still here for me, too. If I feel lonely, I can post online in my parenting group and someone is always available to chat, to have a play date, or go out for drinks. When I need parenting or relationship advice, I know who I can count on to provide a listening ear, nonjudgmental support, and occasionally some objective tough love to help me make it through. The same goes for when I need a boost to my self-esteem. Their words matter and can even change my mind about how I feel about myself, and that's saying a lot.
I've learned over the years that mom friends aren't only nice to have, they can make or break your experience as a mom. I know it sounds cheesy, but I totally couldn't do this without them, and I am so glad I don't have to.