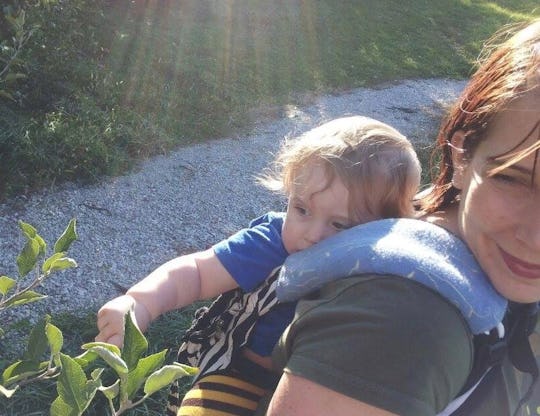 Courtesy of Steph Montgomery
9 Things Every Single Mom Needs To Hear Immediately
Being a mom is hard. Being a single mom is the hardest thing I've ever done. Not only did I have to "do it all," but it felt like I heard rude and judgmental comments everywhere I went, often from people who couldn't possibly understand what I was going through. That's why I propose changing how we, as a society, talk to single moms. There are things every single mom needs to hear immediately, and probably every single day, and those things are never rude, judgmental, or shaming: they're supportive.
When I became a single mom I questioned whether or not I would survive the experience. I lacked confidence in myself, especially in my abilities to parent without a partner. I worried that my kids would suffer because I left my husband, and I was perpetually exhausted. The first few weeks on my own were some of my darkest. To make matters worse, there were so many times when I felt like I had to apologize for being a single mom, even though I didn't owe anyone a single, solitary "I'm sorry."
Thankfully, however, there were also moments when people told me exactly what I needed to hear. They told me everything would be OK and that they were there for me. I can't tell you how many times I called my mom on a weekend afternoon, stressed out of my mind, only to hear her say, "You're OK, your kids are OK, and do you want to come over?" I honestly don't think I could have done it without hearing those words on a consistent basis.
It seems like single moms can't win, which is pretty crappy considering how hard they have to work to juggle parenting, home, and work responsibilities. That's why there are more than a few things they deserve to hear, like, immediately.