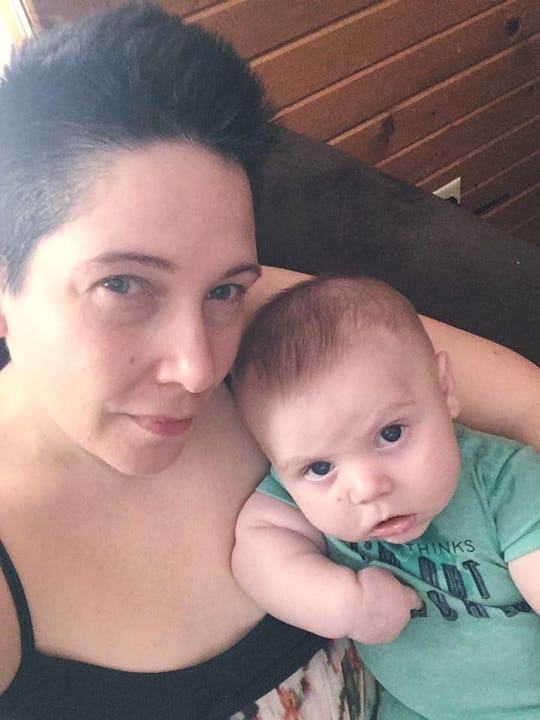 Courtesy of Steph Montgomery
14 Moms Reveal The Rude Comments They Received As A Single Parent
Being a single mom is one of the hardest things I've ever done. Not only did I have to do everything on my own, but I had to do it while people constantly judged me. I mean, people said the rudest things to my face. Folks told me I was completely screwing up my kids, and a landlord told me they didn't want to rent to a single mom because "I deserved to struggle." I know I'm not the only mother to endure such vile treatment, so I asked other single moms to share the rude comments they received as a single parent and, well, it's clear that society still have some work to do when it comes to how it views and treats single moms.
Most of the moms I spoke with heard rude comments about leaving their partners (even when it was the right thing to do), having to take time off from work when they didn't have child care, and even having the audacity to take time away from their kids to do something for themselves. Often the comments would just imply that something must wrong with them if they couldn't "keep a man." According to United States Census Bureau, 23 percent of American children live at home with a single mother. So why are we still treated like social pariahs? It is the year 2017, right?
To make matters worse, it seems like other people think they know how hard it is to be a single mom. Many of the single moms I spoke with were frustrated by the fact that married or partnered moms would claim to understand their struggles, all because their husband or partner went away for a weekend or a work trip. While that's hard, too, it's not the same. Like, at all.
Hearing their stories was kind of reassuring, but I must admit that it kind of made me lose a little faith in humanity. Being a parent is hard enough without having to face constant judgment, and single moms deserve way more than what society often dishes out. You can't fix what you don't know is broken, though, which is why I think it's important that we all listen to single mothers when they share their stories. Listen, reflect, then do better.