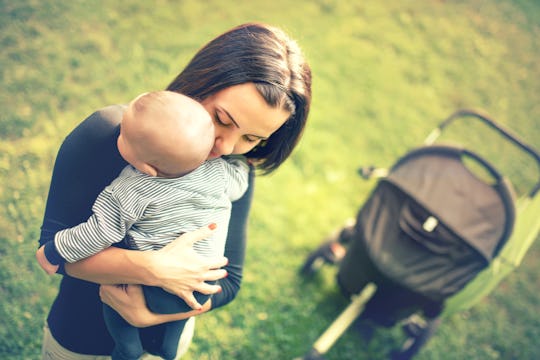 Fotolia
9 Times When It's Appropriate To Question Another Parent's Parenting
There are so many ways to be a parent, and so many parenting decisions truly are a matter of style and practicality. For most parenting stuff, I am solidly and unapologetically on "Team You Do You." I'm also not here for parent shaming, which I fortunately don't see much of in real life but is, unfortunately, very common on social media. All that said, I do believe there are some times when it's appropriate to question another parent's parenting, or even to say something if my child or another child is at risk. None of us are perfect and, sometimes, we need the other members of our village to step up and help us when a mistake we're making could put our kids, or someone else, in harm's way.
I want to be clear, though, that "question" does not mean "shame." Seeing someone making a mistake isn't an automatic license to be a jerk, and being "brutally honest" really shouldn't be a thing. Honesty does not require brutality, and for those who think it does, I really hope they'll examine their intentions and question the reasons why they think honesty should be cruel. I question whether the "brutally honest" crowd is truly trying to help other people make positive changes, or if they're just seizing on folks' lapses in judgment as an opportunity to blow off steam. Simultaneously and arguably more importantly, while I think there are moments when it's OK to question another parent, it's also important to question ourselves. Venting our own frustrations is not the goal here. Making and keeping the world safe for our kids, and ourselves and others, is.
It's entirely possible to question someone's choices or raise an issue with them without going out of our way to be rude to or condemn. That doesn't mean that it will always be comfortable to say something to a friend, relative, or acquaintance we see doing something harmful, or that it won't still be uncomfortable to be on the receiving end of a question about something we're doing wrong. However, it's easier to accept and act on people's questions or advice if we can see that the other person is acting in good faith to help keep children safe, versus judging us, trying to humiliate us, or trying to make themselves feel better about something in their own life. In situations like the following, it is appropriate to question another parent, and possibly even to think about compassionate ways to intervene if it's safe for us to do so.