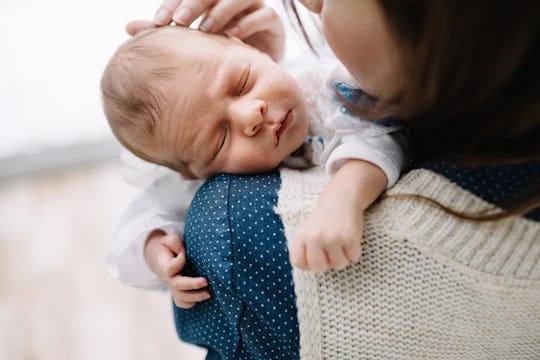 VAKSMANV/Fotolia
9 TV Shows That Are "Dangerous" To Watch When You Have A Newborn
When I was pregnant for the first time, I didn't think about life after I brought my baby home, or that I would need to find something to preoccupy my time. But between early-morning wake-ups, endless afternoons, and late night feedings, I learned an undeniable fact about newborns: they are boring. So, after a few minutes of staring at my baby while they slept, I decided to catch up on my favorite shows. The bad news? There are some downright dangerous shows to watch when you have a newborn.
For instance, some of your old favorites won't be so appealing, especially when you notice just how violent and scary they are or if they feature a child in danger. There's something about becoming a mom that makes seeing children get hurt, sick, or worse, simply unbearable. So I shouldn't have watched shows like Game of Thrones or The Walking Dead when I was home on maternity leave. I may never recover. And, of course, there are the shows that will make you cry. This Is Us, for example, is a sob fest when you have postpartum hormones and sleep deprivation to contend with. And what's with Shonda Rhimes killing my favorite doctors on Grey's Anatomy? That's emotional terrorism, my friends.
So, before you sit down to watch your favorite show while you're snuggling your newborn, you might want to consider whether or not they are still safe to watch.