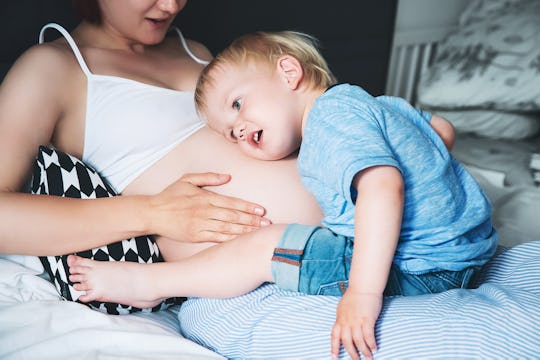 Natalia Deriabina/Shutterstock
8 Ways Kid No. 1 Will Trick You Into Thinking You're Ready For Kid No. 2
In my opinion, the only decision more difficult than the choice to have a child, is the choice to have another child. In fact, for me, figuring out whether or not I was ready for baby number two was a more difficult task than figuring out if I could handle baby number one. And you want to know why? Because my first child had a lot to say about it.
Well, he had a lot to say in his own way. While he did eventually flat out ask for a sibling, my kid was actively tricking me into thinking I was ready for a second baby long before he could utter the words "big brother or big sister." And that's not to say I wasn't ready when my second child was born, but I will say that, well, I wasn't as ready as I thought I was.
Look, having two kids is hard! I mean, there's two of them! Which means double the responsibilities, double the kid-related purchases, and double the worry. But it also means double the love (yes, you can say "awww" if you'd like), and, in the end, not being entirely ready and having to learn on the fly is more than worth it when I look at my two sons.
So if you're wondering if baby number two is right for you, and you think your oldest is trying to tell you something, here are just a few ways kid number one is trying to convince you to have kid number two: