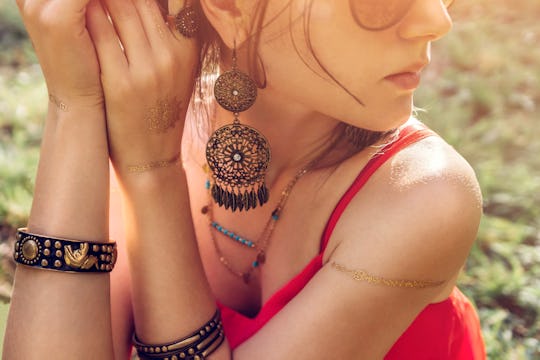 Fotolia
Believe It Or Not, There Are 8 Little Ways You Can Feel Sexy After Childbirth
Let's be honest, postpartum life isn't the sexiest. Yes, motherhood looks great on many and nurturing a baby is sexy as hell, but other than that, postpartum life is just one big pile of exhaustion. After 16 hours of labor and three hours of delivery, feeling sexy was the furthest thing from my mind. Still, and even though I didn't care how others saw me, I cared about how I felt and I didn't enjoy feeling frumpy all the time. Thankfully, I discovered the little ways you can actually feel sexy after childbirth. I wanted to feel good for me, not for anyone else, so I found ways that made me happy with who I was at that stage of my life.
For me, being postpartum was torturous. I struggled with breastfeeding, I couldn't figure out why my baby wouldn't stop crying and refused to sleep, and my daughter had jaundice so we had to keep going back to the pediatrician to get her levels checked. I was in constant pain and developed a hematoma, which increased my level of pain to the point it was nearly unbearable. Every part of my body was sore and I was an emotional wreck. When I looked in the mirror all I saw were the remnants of what I once was; an impostor.
That's when I decided I needed a change. I needed to feel like myself again, even if just temporary. I wanted the old me back; the one who was able to laugh and have a great time without tears streaming down her face. I wanted to feel alive and well. So I found little ways that helped me feel sexy and fun again. I found ways that worked for me and made me happy. And as soon as I started taking care of myself, I started taking better care of my child and my entire postpartum attitude changed.