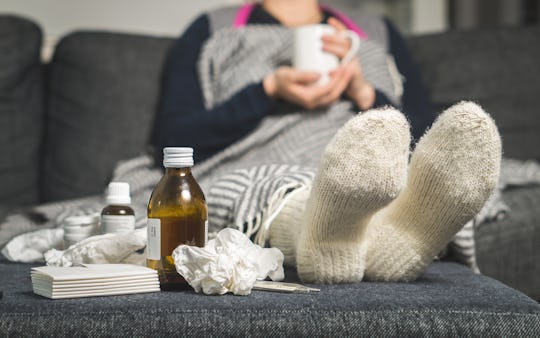 terovesalainen/Fotolia
12 Moms Share How They Stay Healthy During Flu Season
Unfortunately, we're in the middle of the roughest flu seasons in recent memory. And we're not totally out of the woods, either. People around the country are still getting the flu, and, sadly, some of them are having to be hospitalized due to flu-related complications. In other words, it's important not to let our guards down. That's why I asked several moms to share how they stay healthy during flu season. Some of the answers are pretty standard, while others are a little more complicated. But at the end of the day, there's no such thing as "too much help" when it comes to staying healthy.
I must admit that this flu season caught me completely by surprise. I had been feeling great pretty much all year long and was beginning to think maybe my immune system was on the right course. Then I got sick. Like, horribly sick. In fact, my whole household got sick, and it negatively impacted every single aspect of my life (including my relationship). I was finally coming out of it about a week ago when I suddenly caught another strain of the flu and found myself sick all over again.
If this horrible flu season has taught me anything, it's that I need to go the extra mile to boost my immune system, and that, in general, I need to start making some healthier life choices. I'll definitely be implementing some of this advice into my own life and, well, you might want to consider doing the same.