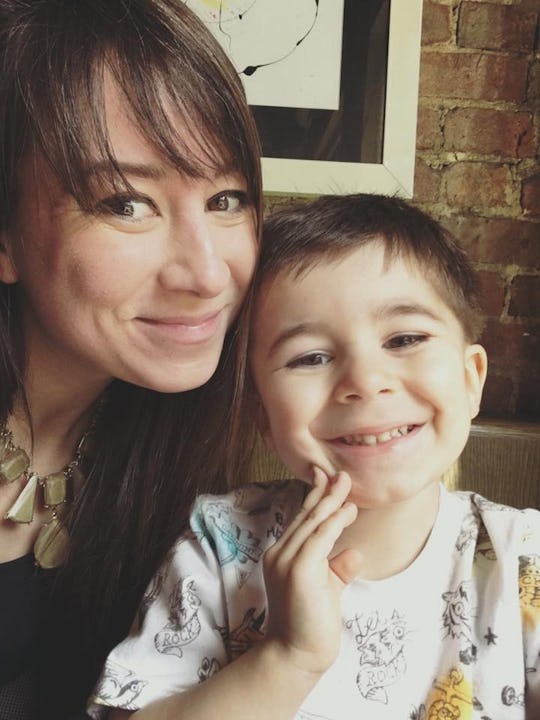 Courtesy of Danielle Campoamor
Confessions Of A Mom-Shamer: 7 Ridiculous Things I Judge Other Moms For Doing
For the most part, I'm not big on the whole "turning my nose up at other people and their life choices" thing. You know, "let he who cast the first stone be without sin" and all that. My imperfections are extremely obvious, my friends, so I know the only "high horse" I could sit on would be a miniature pony. A very, very short miniature pony. Still, I have to confess that I judge other moms from time to time, and the reasons why are, arguably, pretty ridiculous. I can't help it, OK! I am only human, and a flawed one at that, so there are a few occasions when you can catch me checking Facebook and rolling my eyes and silently asking myself, "OMG, why?!"
Now, I've been on the receiving end of some intense mom-shaming, so it's not like I don't know how detrimental blind judgment, shame, and a holier-than-thou attitude can be. For example, I made the mistake of sharing a picture of my unhappy son sitting on Santa's lap one holiday season, only to have one friend-of-a-friend tell me I was a horrible mother hellbent on scarring her child for the sake of a picture. After I gave birth, I had an old friend from high school go on and on about the dangers of epidurals after noticing I had chosen to have one. That same friend passive aggressively posted memes, articles, and long-winded statuses about the importance of breastfeeding for at least two years when she found out that I, go-figure, stopped after seven months.
So you won't see me publicly shaming another mom, my friends. I won't post accusatory comments or make their parenting decisions about me or passive aggressively go on and on about the positives of my personal choices when theirs obviously differ. But I will, on occasion, silently roll my eyes or have a personal conversation with my partner about a few choices that I, well, just don't understand. And it's ridiculous, all right! Unnecessary! Absurd! But it also feels kinda good, because at the end of the day it doesn't hurt to poke a little fun at parenting in general. Right?