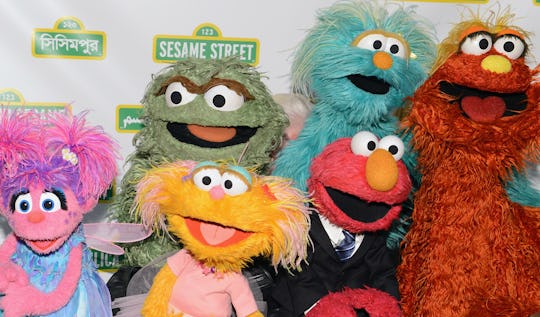 Andrew H. Walker/Getty Images Entertainment/Getty Images
Elmo's A Better Parent Than Me & Other Reasons I've Let 'Sesame Street' Take Over My House
As a true child of the '80s, I was raised on all things Jim Henson. I loved The Muppet Show and Fraggle Rock, but Sesame Street will always have a special place in my heart. I learned to count to 10 in Spanish from María, and Snuffy helped me with my shyness. I suppose it should come as no surprise when, as a parent, there've been times when I totally let Sesame Street take over. Honestly, sometimes I think Big Bird and friends are doing this whole "raising another human being" thing better than me.
I was extremely wary of screen time during my daughter's first year of life, but as she entered toddlerhood Elmo gradually wormed his way into our family's collective consciousness. That happy-go-lucky muppet's name was one of my child's first words, and yet she'd only seen him in books and one Sesame Street Live! show. I started slowly with a few YouTube videos and an Elmo app, and now we've escalated to a nightly viewing of Sesame Street. I'm resigned to it. If she's going to watch something, it might as well be a show that's educational, inclusive, witty, and progressive AF. Sesame Street has tackled everything from breastfeeding to autism to gender expression in a way that is informative, kind, and accessible to young children.
I hate to use the TV as a babysitter, but I think it's OK in moderation. Sometimes mommy needs to leave the tiny human in the Sesame Street cast's capable, furry hands.