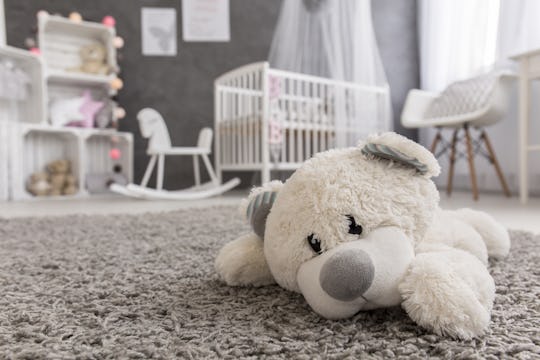 Photographee.eu/Shutterstock
How To Decorate Your Baby's Nursery , According To Their Zodiac
Let me paint you a pretty, well, not atypical parenting scenario: you're going to have a baby, but you have no idea how you want to decorate the nursery. You've been on Pinterest for weeks, and there are just too many options to choose from! You're stumped! You're flabbergasted! You're running out of time! Why not look for inspiration in the stars? Believe it or not, you can learn how to decorate your baby's nursery based on their Zodiac sign. Honestly, what is astrology for if not fun, silly stuff like this, right?
Home decor and astrology are two of my very favorite frivolous things, and I feel like it's high time they were combined. I also think a very large number of nursery themes are overdone and boring at this point. (I say this with the humility of someone who chose owl themed everything back when my son was born.)
Like astrology, which is a lot of fun but ultimately pointless, decorating a baby's nursery is a temporary high and an eventual exercise in futility. Because, I don't know if you know this, but a baby is messy AF and doesn't care how artfully you've arranged the furniture or chosen their decor. Before you know it they're going to be making messes and replacing your carefully chosen, custom-made Etsy art with a Jojo Siwa poster from Target.
But you know what? Do it anyway! It's fun and it's cute while it lasts! And if you're in need of some inspiration, here's what your future child's Zodiac has to say about their nursery decor: