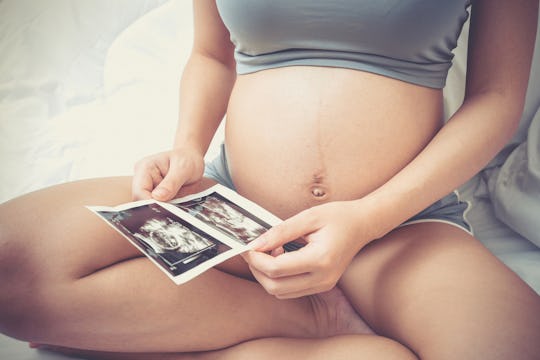 nokkaew/Fotolia
I Was Disappointed About My Baby's Sex & Here's What I Wish My Partner Would've Said
Pregnancy comes with a lot of questions, including the sex of the still-forming fetus. Sure, plenty of soon-to-be parents choose to wait until their little one is born to find out the sex, but others aren't big on patience and want to know sooner rather than later. I was one of those people, and after that anatomy ultrasound I felt something truly surprising: disappointment. In that moment there were more than a few things I wish my partner said to me when I experienced gender disappointment.
I had zero expectations the first time I found out I was pregnant. I was simply thrilled, so every moment was another new and exciting experience. I was, however, afraid that I couldn't be a great mom to a boy. I grew up with a younger brother who, I think, shaped my view of young boys in a seriously negative way. So, I decided that if I was going to be a mom I would be a mom to girls. Since I was one myself, I'd know how to deal with one, right? At the end of that pregnancy I gave birth to a daughter.
Years later, when I was pregnant with my second child, the anatomy ultrasound went a little differently. When the technician revealed it was a boy, I couldn't do anything but cry. Hard. Yes, I know gender is a social construct and the sex of my baby doesn't determine their gender, but my fear became stronger than my rationality. I was disappointed in my baby's sex, because I thought it meant I would inevitably fail. So, yes, in that moment I absolutely needed my partner to say the following things, if only so I could remember that, in the big scheme of things, the only thing that really mattered was that my baby was healthy.