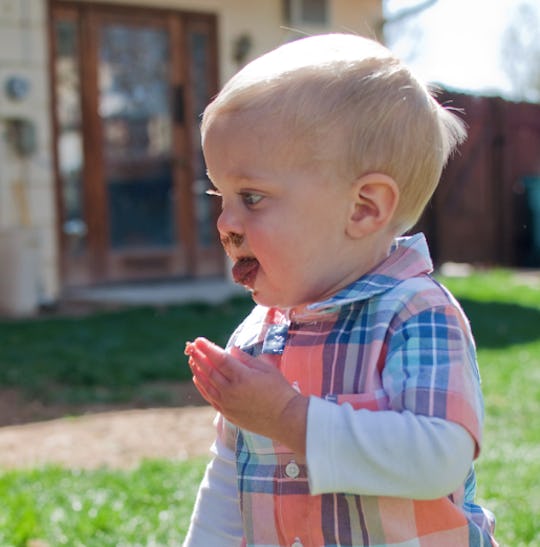 Shutterstock
14 Moms Share The Grossest Thing Their Kids Have Put In Their Mouth
In case you didn't know, kids are gross. From diaper blowouts and milk vomit, to cradle cap and their affinity for bugs and other small insects, there's no shortage of ways a child will undoubtably turn your stomach. But the real "fun" begins when your child starts putting everything, and I mean everything, in their mouth. Kids eat the grosses things, you guys, and almost any mom can share a story (or two!) to prove it.
I have five children, so you'd think I'd be more than used to all the gross things kids eat by now. And, in some ways, I am. Just yesterday, a fellow mom came up to me at the park and asked, "Did you know that your child is eating an apple he dropped in the sandbox?" She made it sound like an emergency, but I just shrugged and thought, "Eh, at least he's eating fruit."
But there are some culinary habits that are too gross for me to accept. Like, for example, when my toddler ate a butterfly off the grill of our minivan, or when his older brother had a nosebleed and licked the blood right off his finger. Then, there was the time their sister ate already-chewed gum she found stuck to the counter at an indoor playground.
I do found find some solace, solidarity, (and the urge to vomit) when I learn other moms have witnessed similar foul acts. Like I said, kids are gross, my friends, and the following moms can prove it: