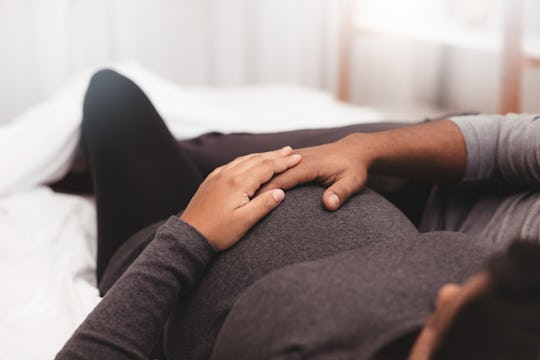 Jacob Lund/Fotolia
12 Of The Cruelest Things You Can Do To A Woman Who's Pregnant For The Very First Time
Pregnancy can be an exciting, wondrous time for many expectant mothers. But even when that's the case, pregnancy can also be a trying, uncertain, often scary time. No pregnant woman in the world needs to be bombarded with negativity, however well-meaning, during this time. So I present the cruelest things you can do to a first-time pregnant woman in the hope that no one will ever do any of these things ever again.
Some women love being pregnant. I am not one of those women. My pregnancies weren't as bad as others' — I wasn't put on bed rest and I didn't have hyperemesis gravidarum or anything like that — but my experience doesn't have to be the worst for me to be open about not enjoying all of it. Between the two pregnancies, my second was probably more uncomfortable, but my first was worse. Because on top of the general discomfort and crankiness there was the aforementioned anxiety of never really knowing what was up. That newness, yes, made it more exciting, but it also made it more stressful. Every morning was, like, "What fresh hell is this?" Just as I got over one symptom, a new pain in my ass would make itself known. In the case of sciatica that struck in the second trimester, it was a literal pain in the ass.
And you know what made all of that even worse? People talking down to me. Because I don't know if you know this, but your pregnancy has a tendency to make everyone around you think they're a pregnancy expert. When you've already had a gestation under your belt you're more able to fire back, correct them, or otherwise twirl on your haters because, meh, this ain't your first rodeo. But when it's your first time that can be more difficult and, in turn, make the pregnant experience more difficult.
So if you've ever found yourself doing any of the following to a newly pregnant loved one... stop.