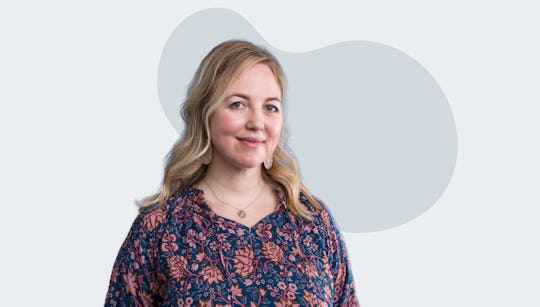 Romper's "Trying" Issue Is About The Whole Journey To Motherhood, Not Just The Parts You See On Instagram
There's so much information and advice available for what to do once you've got a baby — but the conversations about obtaining that baby are so often lacking, and much, much quieter. We live in a culture that (mistakenly) views the age of 35 as some sort of magical fertility cliff every woman tumbles over on her birthday, but we also tend to expect that if we're under that age, we pretty much just need to "try," or not even try at all! And while that may be the case for some, it isn't for many young women whose dreams of becoming a mother are met with disappointment and heartache, month after month, year after year. In Romper's second-ever digital issue, Trying, we give a voice to these experiences — to the hope, the anxiety, the waiting, the false starts, the grief, the humor, and the not-guaranteed joy. There's nothing uncomplicated about motherhood, including the journey to get there, and all of it deserves to be honored.
I've had to face what so many of us learn sooner or later: these things don't always, or even often, just happen.
As I've worked on this issue alongside our incredible Romper team, I've been hyper-aware of the fact that I'm one of the "lucky" ones — I have my one precious daughter. I'll be honest: I didn't put a lot of thought into the getting of her, but I always thought she'd have a sister or a brother one day, and that day never came. I figured it would just "happen," but as the years have collected I've had to face what so many of us learn sooner or later: These things don't always, or even often, just happen. At the heart of Trying, we are honored to introduce you to The Try-ers, Alyssa, Jackie, Dese'Rae, Ambreia, and Jessie, five millennial women who are lifting the veil on what it means to be "TTC"; on the realities of trying to conceive that are so often compressed into happy endings, BFPs, or a quiet resolve to "try again." From an unexplained miscarriage to a diagnosis of polycystic ovarian syndrome to hypothalamic amenorrhea, the Try-ers are dealing with different complications month to month, but have all been trying for at least a year and share a common and, for many of us, familiar hope. As you dive into their stories, starting with the first two months of their journeys in this issue, I know that you are going to fall in love with — and root for — these women as much as we have and do here at Romper.
It should go without saying (but we're saying it anyway): there are many ways of starting, and growing, a family.
As we planned this issue, we heard from our friends at Radiolab that they were also working on a deep dive into the world of making babies, and realized it was a perfect opportunity to partner up. We're so excited to have the Bustle team interview Radiolab reporter Molly Webster for The Bustle Huddle as part of a two-episode look at the lengths we go to, and variables we weigh, in the decision to become mothers — and where that leaves us when we actually do. Also as part of that collaboration, we can't wait for you to explore Misconceptions, a visual project that portrays the gap between expectations and reality when you are TTC and was created from personal stories shared by Radiolab users.
The launch of Trying also marks the launch of Endo Memo, our new series dedicated entirely to an often misunderstood disease that impacts a reported 176 million women (not to mention trans men and other non-binary individuals). We're kicking off this series by taking down the biggest (and most hurtful) myths about endometriosis and acknowledging the celebrities like Padma Lakshmi and Julianne Hough who've spoken out and, in doing so, helped to shine light where it's so needed. As we publish new Endo Memo stories over the next several weeks, it's our mission to highlight experiences that are often overlooked, and stay true to our belief that it's vital to talk about endometriosis not only as it pertains to fertility but also as it affects a person's quality of life.
Of course, often what you want when it comes to baby-making is good old-fashioned information and advice. Try This brings together the best of Romper's reporting and research on how to get pregnant, covering everything you need to know about baby-making sex, the facts (and myths) about food and fertility, what to expect when it comes to those early pregnancy symptoms, and what the deal actually is with the toothpaste fertility test! And in "My Fertility App Is Rude," Romper editor Janet Manley addresses one of the great mysteries of TTC life: Why are these apps so often such jerks?
No matter where you are in your parenting journey, we bet you could use a break. That's why we're excited to bring to you a special just about you edition of A La Cart, our shoppable product guide. We know you will enjoy this installment, called "Take A Minute," with 26 products other women recommend for treating yourself — and only yourself.
The simple, basic desire to have a baby ... starts us on journeys that are all kinds of complicated.
It should go without saying (but we're saying it anyway): There are many ways of starting, and growing, a family. Leah Campbell's Honest Adoption Application gives a candid (and hilarious) peek into the process of putting yourself forward as a candidate to become a parent through adoption.
And we can't wait for you to meet the women in Trying Solo, all of whom, you guessed it, have made the decision to be single mothers. This feature answers a lot of questions about the hows and the what-thens — but as for the why? One woman currently expecting her first child told Romper, "I know that I just want a family, and it's that simple."
Simple. That's ultimately what's at the heart of this entire issue: the simple, basic desire to have a baby, which starts us on journeys that are all kinds of complicated. Whether you're a parent already or not; whether you're deep into the TTC process or just starting to think about what it would be like to be called "Mom" one day... if you recognize yourself in any of this issue, then we've done our job. Because whatever your experience, whatever your frustration or sorrow; whatever your hope or your joy, you are not alone.
-April Daniels Hussar, Deputy Editor, Romper