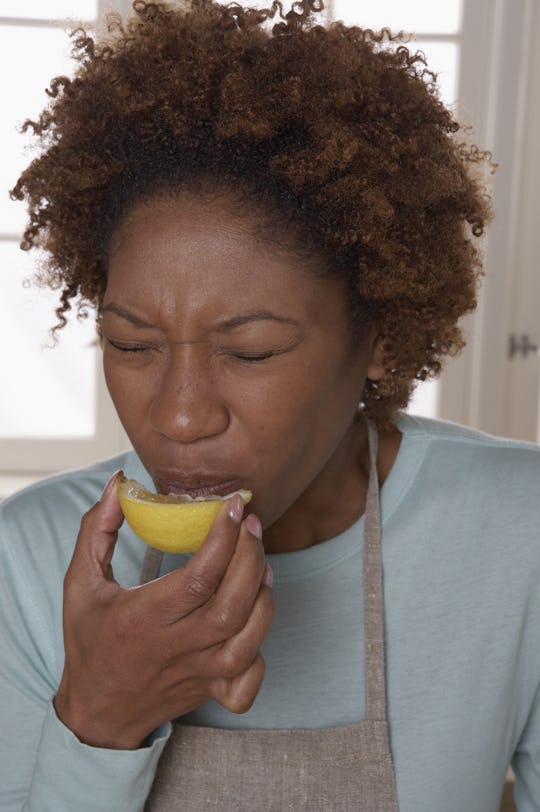 bst2012/Fotolia
25 Moms Share Their Super Sour Pregnancy Cravings & How They Fixed Them
For pregnant folks, there are few things more maddening than getting hit with a strong craving in the middle of the night. Unless you've prepared carefully, there's a good chance you won't be satisfying that craving immediately. And since every woman, pregnancy, and craving is different, it's difficult to prepare for some random food obsession. That's why I asked moms to share their sour cravings during pregnancy. Knowledge is power, right?
In my experience, what makes pregnancy cravings so maddening is that they're often foods you normally wouldn't give a second thought. I had an insatiable need for flavor combinations I had barely enjoyed prior to my pregnancy, so it's not like my home was stocked with the foods or ingredients I craved. And since pregnancy cravings are caused by hormones, I was at the mercy of my changing body.
Most of my cravings were either for pastries or pizza, but in my first trimester I did crave some sour foods, too. I blame my relentless morning sickness (which was more of an all-day experience). When I was at my most nauseous I wanted lemon water... or, really, lemon mixed into whatever I was drinking. But I know I'm not alone, so I asked other moms to share their sour pregnancy cravings too, and their answers ranged from the creative to the painful.