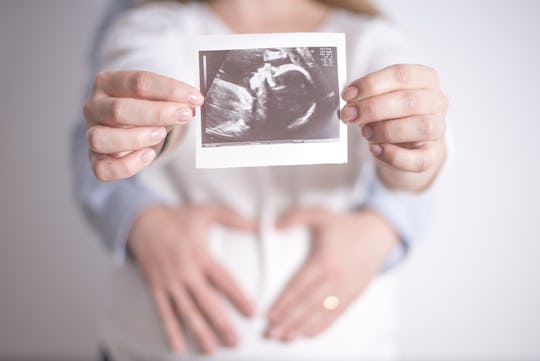 VeeX/Shutterstock
16 Things You Did In The Womb That Your Mom Definitely Still Blames You For
If you're one of those people who had glowing, beautiful pregnancies, congrats. Also, I hate you a little. My pregnancies sucked. I don't want to be accused of not being grateful for two healthy, welcome pregnancies, much less my children, but being pregnant was a fairly miserable experience and while I know it wasn't my kids' fault, it brings me comfort to personally blame them for everything that occurred. I'm not alone, either. When it comes to the things a baby does in the womb, you can bet your you-know-what your fetus self did some 'ish your mom isn't going to forgive you for anytime soon.
Whether it was something you did or something that happened as result of you being in your mother's uterus, it's best for you to just take one on the chin and apologize for whatever it is you're being blamed for. Look, did you actually, cognitively do anything? No, of course not. You were a fetus. You didn't have anything resembling a consciousness, let alone the wherewithal to deliberately engage in pregnancy espionage. Because, again, you were a fetus.
But being able to blame someone feels so good. It's cathartic, especially when you're navigating the trials and tribulations of pregnancy; trials and tribulations you can't always circumvent. Your mother gave you free room and board inside her body for about nine months, so the least you can do is give her the satisfaction of having someone to blame you for a crappy pregnancy, no matter how irrationally that blame is placed.