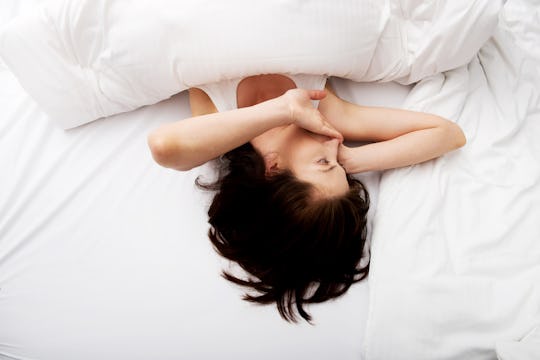 Piotr Marcinski/Fotolia
This Is What Happens To Your Vagina When You Stop Having Sex
When you stop having sex, whether on purpose or not, there are several things that happen to your mind and body. From a mental perspective, you might go through some mood swings or feel less connected to your partner, if you have one. On the physical side, there are actually some weird things that happen to your vagina when you stop having sex. Not only will your oxytocin (the so-called "love hormone" that floods your body when you orgasm) go down and you will be left without a smile on your face, but your vagina will experience some side-effects of your celibacy as well.
You might already know that having a healthy, happy sex life means a boost to your immune system, cuts to your stress levels, lower blood pressure, and a lowered risk of heart attack. And sex can even count as exercise, depending on what you put into it. When you stop having sex, not only do you lose all of those benefits, but you might even gain some negative side-effects.
It's natural to go through an occasional dry spell once in a while, whether you're choosing to be celibate, have a lack of a good partner, or feel a decline in desire. But if you're not having sex, you should know how that is changing your vagina and what not having sex could mean for your body once you start having sex again.