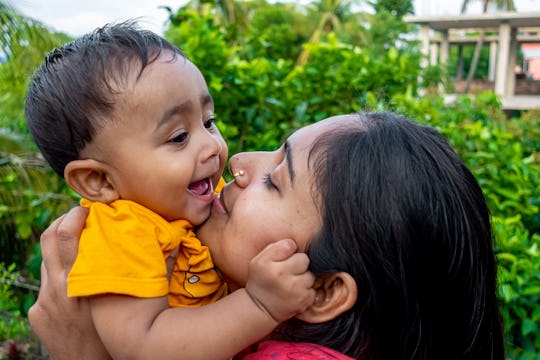 Shutterstock
These Baby Boy Names That Start With O Are Officially Cool
From Owen to Odysseus, these boy names that start with O are obviously on-point.
One of the most exciting things during pregnancy (other than your growing bump, the ultrasounds, and feeling the baby move for the first time) is picking a name for your baby. It can be tricky to come up with something unique, yet classic. One way is to pick a letter and go with it. These boy names that start with O are all stellar picks, without being overused.
This list has a variety of names from all different backgrounds and parts of the world. Whether you want to name your child after the famous Odysseus, or after the famous metal rocker, Ozzy, boy names that start with O can definitely be unique, and there's something for everyone on this list. There are names that might be in your family, names from favorite movies... it's surprising how often these O names pop up, actually.
Whether you end up using one of these names as a first name or a middle name, most of these probably haven't been on your radar as of yet. And that's good to know, if you don't want your kid to have the same name as half of the other boys in his preschool.
These boy names that start with O are the perfect mix between out-of-the-box and totally timeless.
Boy names that start with O are so unique, it's surprising that there are actually so many great choices out there. And O makes for a great first initial.