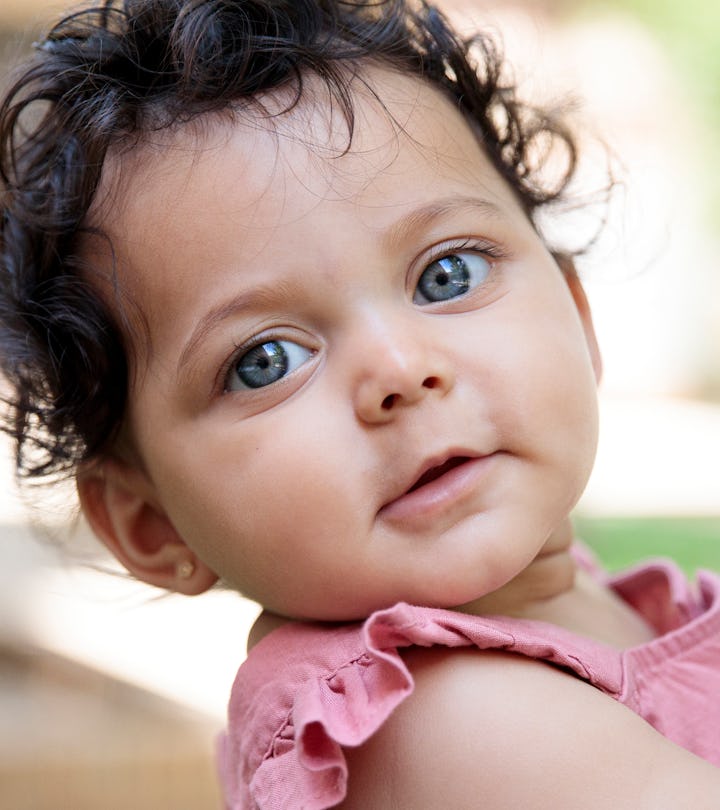 Lourdes Balduque/Moment/Getty Images
30 Disney Girl Names To Fall In Love With
Whether she'll be your little princess, or your little warrior — or both.
There's no denying the magic that is Disney. Whether you're playing at one of the parks with your family or watching the latest Disney movie in theaters, the recurring themes of teamwork, resilience, and friendship are woven into the fabric of every single thing that Disney produces. And if you're expecting, you might want to capture those admirable qualities by adding some Disney girl names to your baby names list.
When you think of Disney girl names, you might imagine that you'll only get to choose from a list of Disney princess names, but that's not the case. There are so many strong female characters throughout all of the Disney films, some playing protagonists (and, ahem, a couple of misunderstood antagonists), and others who are in supporting roles that are just as significant as someone like Snow White or Ariel. That's why considering other characters who might have had less screen time than the princesses can still honor the essence of Disney but in a more subtle way.
As you write down potential names for your child, you might want to inspire some bippity boppity boo magic of your own by picking a girl's name inspired by some of the coolest Disney characters, ever.
If you're trying to think up a name for your baby, you can get some major inspiration from Disney girl names. From princesses to paupers (and everything in between), every name symbolizes strength, which is something you definitely want to give to your daughter.
This article was originally published on