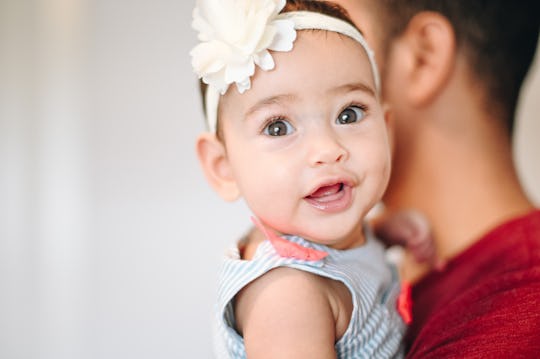 Lisa5201/E+/Getty Images
20 Baby Names With Unique Nicknames So Your Family Has Options
I love a good nickname. I believe I'm partial to them because of my own name, Abigale, but I go by Abi. My husband Greg (Gregory) goes by a nickname, too, and I think that's why we wanted baby names with the most unique nicknames for our own children. It certainly had a little bit to do with why we named our son Jackson, but he goes by Jack. But apparently, as my mom has informed me, Jack is not so unique of a name anymore as all of her co-workers' grandkids' names are Jack. However, if you're also hoping for a short but sweet name for your kiddo, luckily you have tons of options — and they may actually be unique.
A name with a unique nickname can definitely come in handy, whether your kid is like me and decides to go by their full name when they "grow up and go to middle school," and also for you as a parent. Nothing gets your kid's attention quite like using their full name instead of their nickname. I knew I was in deep you-know-what when my mom or dad would yell, "Abigale!" instead of Abi.
Ever wonder where the term "nickname" came from? The website Today I Found Out explains that a form of the term "nickname" has actually been around since the early 14th century: "eke name, literally meaning 'an additional name.'"
"Eke is an even older word," the site says, which dates back to about 1200 and means "to increase" or "to lengthen." (Hence the meaning of "eke out," or "make just enough.") Over the centuries, "'an ekename' became 'a nekename' and ultimately, today, 'a nickname.'"
Check out the following ekenames (er, nicknames) for your little one.