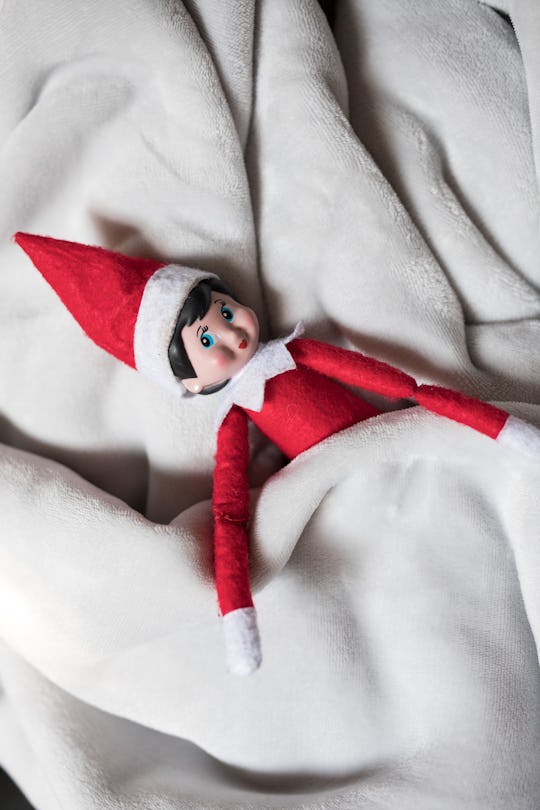 Photo: Shutterstock
45 Catchy Elf On The Shelf Boy Names
Because you can do so much better than Scout.
If you're welcoming a new Elf on the Shelf into the family this year, you're going to need a name. Whether your kids have already come up with the perfect moniker, you're having a family vote, or you need some inspiration, there are plenty of elf boy names to choose from if your family decides your new addition is a boy.
The Elf on the Shelf tradition adds a ton of fun and mischief to the whole month of December. Whether your elf has a sweet personality and delivers the occasional treat or is more of the mischievous type is up to you (and your sense of humor), but either way, you'll be spending a lot of time thinking of, planning, and staging his nightly escapades around the house. So, since you're already going to be mentally toiling over that, scroll down for some name ideas that may help save you some time.
If you want to come up with the perfect elf boy name, consider your favorite Christmas movies, songs, books, treats, and traditions. Somewhere in all those lyrics, lines, and memories lies the perfect name for your elf, who will surely become one of your kids' favorite Christmas traditions from this year on.
Whether you choose a quirky Elf on the Shelf boy name inspired by food, decorations, or Father Christmas, these suggestions will suit your elf, no matter their personality.
This article was originally published on