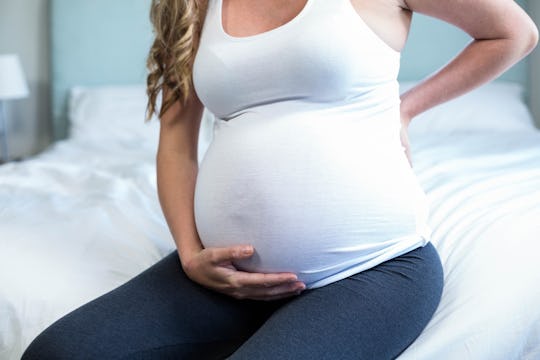 Fotolia
10 Creepy Things People Feel Perfectly Fine Saying To Pregnant Women, By Trimester
In my experience, pregnancy is such an intensely personal experience that something as simply as showing someone that I was going through it, in the form of my ever-growing baby bump, made it tougher to process. It also made it much easier for strangers, and even acquaintances and friends, to comment on it. I guess they couldn't help but notice that I was in a "delicate condition" and unable to hide it (shout-out to all my fellow Titanic fans). Just like each trimester comes with its own side effects, the creepy comments pregnant women hear on the regular can vary by trimester, too.
Of course, I understand that other women can and do enjoy the visual part of their pregnancy, and that's awesome and wonderful and, if that's you, you should unapologetically enjoy every minute of your experience. However, in a perfect world, we (OK, me) would be able to experience pregnancy in a way that isn't obvious to the random passersby or even well-meaning stranger. Until science (or the fashion industry) figures that one out, pregnant women will often find their pregnancies to be the topic of conversations, whether they like it or not.
Sometimes an unsolicited comment about a woman's pregnancy is nice. Sometimes, well, it's not. Regardless, each trimester brings about new opportunities for "rando" conversations, so you might as well prepare yourself, right? With that in mind, here's what you might expect to hear, depending on your trimester. #PregnancyProblems.
First Trimester