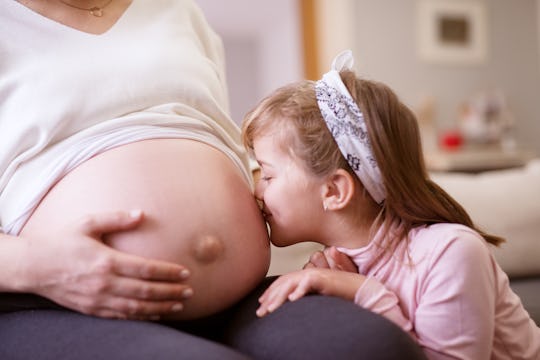 dusanpetkovic1/Fotolia
10 Of The Nicest Things You Could Do For A Mom Expecting Her Second Baby
So your friend has announced that after gracing the world with one adorable child, she's about to double down. You love your friend and, moreover, you're an awesome person, so you ask yourself, "What is something nice you can do for a second-time mom?" Well, as the proud maker of two artisanal, bespoke children, I can tell you some of the things I appreciated (or would have appreciated) my second time around. Because it wasn't my first rodeo, but a second rodeo is still only, like, your second one. And rodeos are always kind of challenging. I mean, that's sort of the point, no?
Now I know that most of you reading this are eager to know what you can do, but I know there may be some among you who are starting to get huffy at the idea that any one person is under any particular obligation to do anything for their pregnant friend just because they chose to be pregnant. Let me be clear: you aren't. OK? No one is glaring at you waiting you to offer your time, energy, or physical labor to anyone. That said, it's really nice to help out others when you can. It's called "being a friend." Hopefully your currently preggo friend has helped you when you've needed it, too.
So now that her hour (or, 40 weeks) of need has arrived, how can you help her through this exhausting, comfortable, overwhelming experience? Well, here are just a few ideas to get you started, you kind do-gooder you.