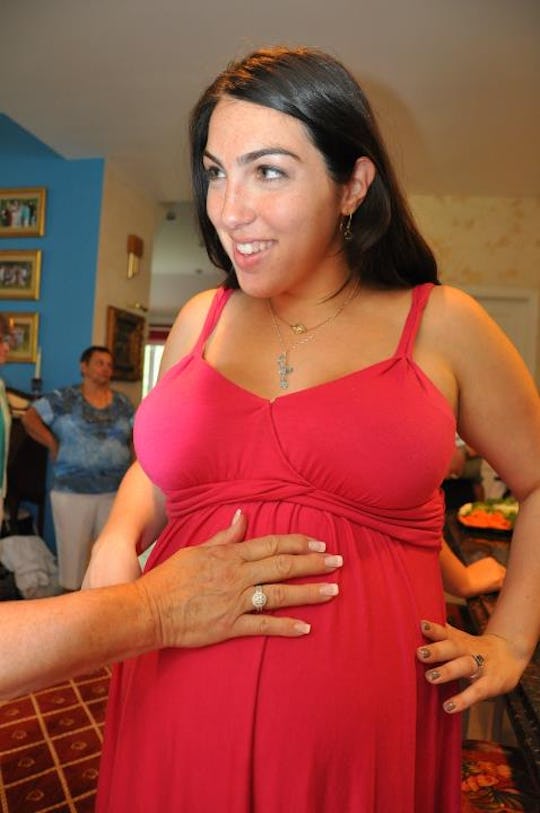 Photo courtesy of Joshua Kenney
10 Questions To Ask Your Own Mom Before Giving Birth
I won't pretend that relationships with mothers can't be complicated, to say the least. I also won't pretend that one's own pregnancy and motherhood can't complicate preexisting complications. However, if you're in a place with your mother where you have a good, mutually respectful relationship, I think there are questions you should ask your mom before giving birth.
I'm #blessed to have a #blessed relationship with my mom. She also happens to be one of those people who gives off a very strong "motherly" vibe to pretty much everyone. Just think "real life Molly Weasley" and that's basically her. So not only is she my mom, but even if she weren't she would be a really good person to ask about all things pregnancy and motherhood. We usually talk a lot, but when I was pregnant with my first child the texts and calls doubled.
"Mom. The baby moved, but it wasn't like, you know, a kick. It was more like a jostle. Is that normal?"
"Mom. Should I be worried that I ate half a jar of peanut butter today? Is that, like, bad?"
My constant stream of half-worried-but-mostly-curious questions would usually result in her saying, "It's fine" in a soothing, self-assured way that eased my nerves. As a necessary and always interesting follow up, she would tell me a story about about one of her five pregnancies, just in case there was an ounce of doubt in my mind.
I got a lot out of those conversations, so I recommend you start some of your own with your own mom and with the following questions: