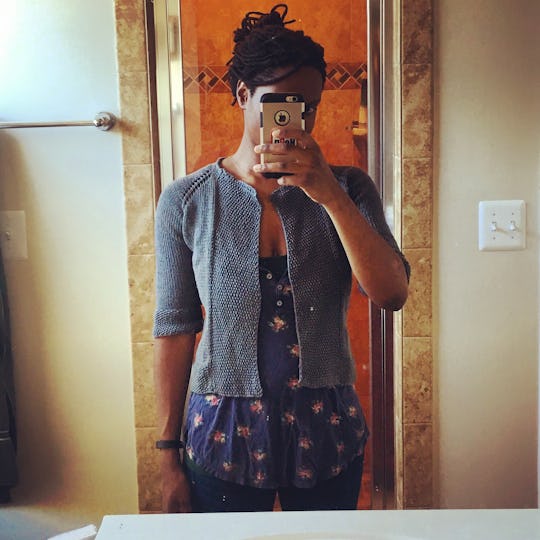 Courtesy of Sabrina Joy Stevens
10 Reasons Why I Love My Postpartum Body More Than My Pre-Baby Body
For most of my life, I've thought of myself as a pretty body positive person. Even before I had that language, I thought of myself as a person with high self-esteem, who respected lots of different ways of looking and being in the world. Then I got pregnant, gained 43 pounds, had a baby, and learned that I wasn't nearly as enlightened as I thought. But now, nearly two years into life with my son and my postpartum body, I can honestly say that I love my postpartum body more than before.
It turns out, a lot of what I thought was my own open-mindedness and self-acceptance, was simply me being lucky enough to have been born in a time and place where my kind of body — slender, athletic-looking, with curves in the so-called "right" places — is the kind our society celebrates. It's not especially hard to "love" a body that is constantly held up as being desirable. I had mistaken body privilege for body acceptance, and had quite a rude awakening the moment my birth high wore off.
In the earliest days after giving birth, looking at myself in the mirror was a surprisingly intense struggle. My inner voice would literally whine over the changes I saw, genuinely hurt by the juxtaposition between how we're taught to view pregnant versus postpartum bodies. I looked nothing like the women celebrated in the media for "getting their bodies back" after baby, and for me it was the first time in a long time where I felt the pain and shame of having one of the many kinds of bodies society considers unworthy. I hated that feeling. I hated starting every day essentially berating myself over something I'd sworn my whole life didn't even matter. I knew some of the changes I was seeing would fade over time, but I also knew that I didn't have much control over which ones those might be, so I needed to learn to love all of myself, regardless of whether I ever looked like my old self again.
For me, that meant being honest about how I saw myself, and talking about it with my partner. I also started learning about shame, and questioning myself when abusive thoughts crossed my mind while looking in the mirror. I started being more mindful about the media images I consume, and going out of my way to follow body positive models and activists of all shapes and sizes, so I could re-train my mind to appreciate different kinds of beauty. Over time, that's really made a difference. It helped me stop beating myself up all the time, and gave me the space I needed to realize the following truths, which have helped me come to appreciate my body even more.