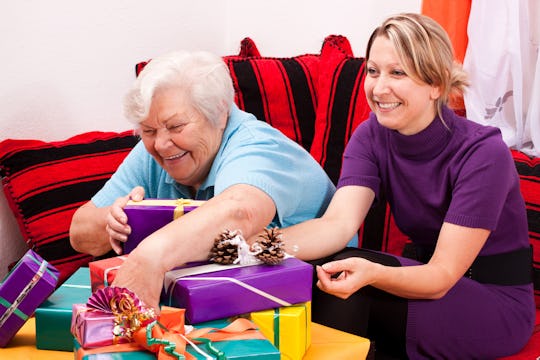 M.Dörr & M.Frommherz/Fotolia
10 Things A Great Mother-In-Law Will Do During The Holidays To Make Your Life Easier
Even under the best of circumstances, the holiday season is stressful. With so many expectations, obligations, and family members to appease, the holidays can run the gamut from "lively" to "literally hell on Earth that you annually anticipate with a deep sense of dread." For many an unfortunate soul, this can be summed up in a single person: your mother-in-law. But some of us hit the in-law jackpot. No matter your experience, I thought it might be useful to talk about some things a great mother-in-law will do to make your holiday easier, either as a game plan to help change your mother-in-law's wicked ways, or as a way to sigh in the smug satisfaction that goes along with knowing that your partner's mom is awesome.
So, not to brag or anything, but I have a really wonderful mother-in-law. She's sweet, she's thoughtful, and she loves my ass. For a while I thought she might be overstating that love to get on my good side, but she apparently went to the dentist a while ago and gabbed on about me while under the influence of nitrous oxide. This is one of my favorite stories because it's validating and also pretty hilarious.
A few things you learn about my mother-in-law pretty quickly: she's passionate about helping people, endearingly clumsy, and extremely generous. She takes genuine joy in gift-giving so, Christmas is her favorite time of year. Even on the years we don't see each other during the holidays (which is sadly too many since we live on opposites sides of the country), she makes the season merry and bright. Her Christmas spirit is infectious, the cookies she sends are delicious, and she does the following things that just make my life a whole lot easier.