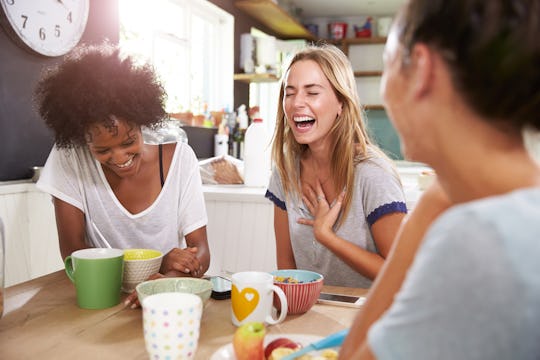 Fotolia
10 Things I Didn't Understand About True Friendship, Until I Became A Mom
When I found out I was pregnant I knew I was going to be the recipient of numerous life lessons. While "how to be a mother" would be at the top of that list, I knew my child was also going to teach me how to be a better partner to his or her father, how to be a better worker, how to be a better cook (hopefully) and, it turns out, how to be a better friend. There were things I didn't understand about true friendship, until I became a mom; things I thought I had a handle on or an understanding of; things that have made me a better friend to the women (and men) in my life, and have helped me determine who should stay in my life, and who shouldn't.
I've always considered myself a good friend and have prided myself on how willing I am to be there for the people in my life. Growing up in a toxic household with an abusive parent made me acutely aware of just how important friends and friendships are, and I never wanted to do my friends wrong, as they were the family I was actually able to choose for myself. Of course, I have failed many friends countless times, too, and friendships have ended because I haven't handled things the right way. Which is why I'm so thankful for motherhood (among other reasons) and consider my son to be the reason why I've become a better friend as I've grown and matured in my role as someone's mom.
Thanks to motherhood, I know who's worth my time and effort and energy and who isn't. Thanks to motherhood, I know when to let the little things go and when to be more understanding. Thanks to motherhood I definitely know that I need to talk about problems and ask for help and be communicative with those around me. All of those lessons have made me a better friend and, as a result, made my friendships stronger. Honestly, sometimes I wonder if I'm raising my son, or if my son is raising me (then I have to remind him to wipe his butt, and it all becomes crystal clear.) So, with all of that being said, here are just a few things I didn't realize about true friendship, until my son showed up.