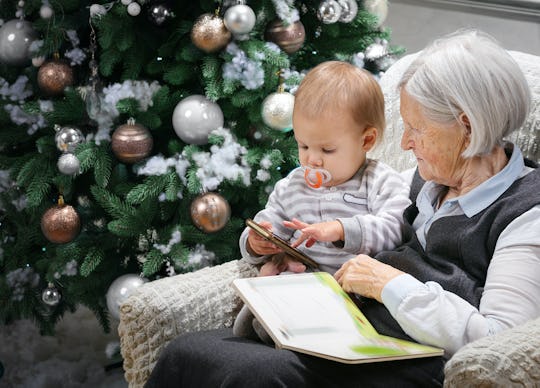 Andrey Bandurenko/Fotolia
10 Things Only The Best Grandparents Do During The Holidays
I live across the street from my parents, so they're a big part of my kids' lives. Not only do they watch our children a few afternoons a week, since my husband and I work full-time, but they pitch in on half-days and vacation breaks that would normally have us scrambling and shelling out big bucks for babysitters. So if you're wondering what only the best grandparents do during the holidays, look no further. Because not only do my parents offer to hang on to our children on the days when my husband and I are working, but they are a big part of the holiday traditions we are building.
For example, while my family has a velcro menorah (because I'm paranoid about lighting candles with kids around), my parents have a much more legit one. They're also the ones who taught the Chanukah prayer to our kids. And though my husband's father has since moved to Florida, at least my older child has really special memories of Christmas at her grandparents' home in Buffalo, New York.
I think the best thing grandparents can do during the holidays is contribute to the magic and wonder of the season; the same magic and wonder that every child deserves to experience. Life gets real, real fast, so joining children in their sparkly visions of sugar plums and latkes is something grandparents can help us exhausted parents with.
So with that in mind, here are some other things I think the best grandparents do during the holidays: