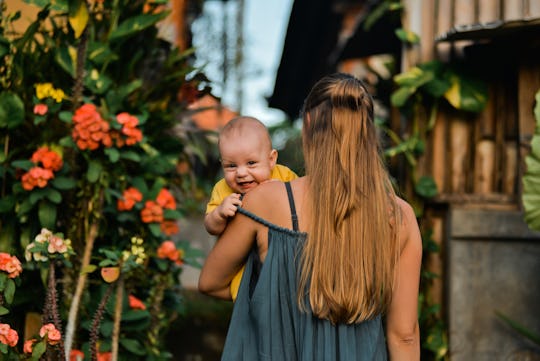 lastdjedai/Shutterstock
10 Things That'll Never Come Out Of A Grown-Ass SAHM's Mouth
Being a stay-at-home mom can comes with baggage, especially when you consider other people's expectations. Some people look down at those of us who have chosen "not to work." Others gaze at us with varying degrees of envy, from idealistic to jealous. As a stay-at-home mom (albeit one who works from home), I feel an internal pressure to just be cool about the whole thing. I don't want to make a big deal about my choices. Plus, I know there are things that'll never come out of a grown-ass stay-at-home mom's mouth and I am, my friends, if nothing else, grown-ass.
The things I avoid talking about fall into basic categories: talking about being a stay-at-home mom as The Right Choice™, making working moms feel like crap, and acting as though there is only one "right way" to be a stay-at-home mom. If you want to discuss any of the aforementioned, you definitely can't talk about it with me. Hard pass.
That said, it's a balancing act. I want to be cool, but I'm also not going to allow other people's judgments, pre-judgments, and expectations to alter how I live my life. That is exhausting and gets old real fast. Still, I don't think it's actually super difficult once you get down to brass tacks. I feel like it's all just about being considerate, mindful, and understanding. You know: grown-ass.