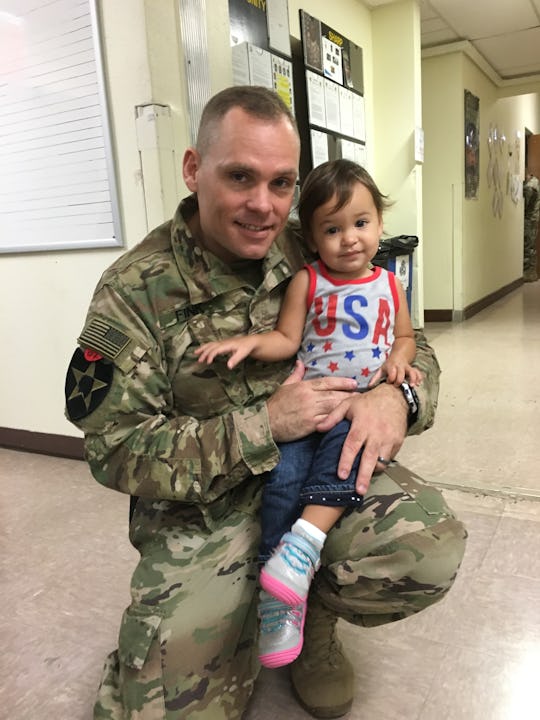 Courtesy of Kimmie Fink
How My Partner's Deployment Proved I'm Strong AF
Military spouses are a tough bunch. You'd be hard-pressed to find another group of people who willingly give up their partners for six, nine, 12, and even 15 month intervals to serve our nation. It's a sacrifice, no doubt, and the burden is especially great on parents. Deployed moms and dads do dangerous work and miss out on important milestones at home, but staying behind also requires a special kind of badassery. There's no getting around the fact that it's going to be hard, but a partner's deployment will remind you you're a strong mom.
My husband deployed last summer, and this is my first deployment as a wife as well as our first as a family. When I initially found out my partner would be gone for a full year, I was really upset. I knew it meant my husband would miss one of everything (Halloween, Christmas, Easter, and our daughter's second birthday). However, here we are at the halfway point and we're really doing pretty well. We miss him like crazy, and there are times when this deployment makes me think I might lose my mind. While our time apart has made me appreciate my husband more, it's also made me realize that not only can I do this alone, I'm actually well-suited to this lifestyle.
Deployment blows big time, so hang in there, military mamas. Then again, I probably don't even have to tell you. You already know, because you're already strong AF.